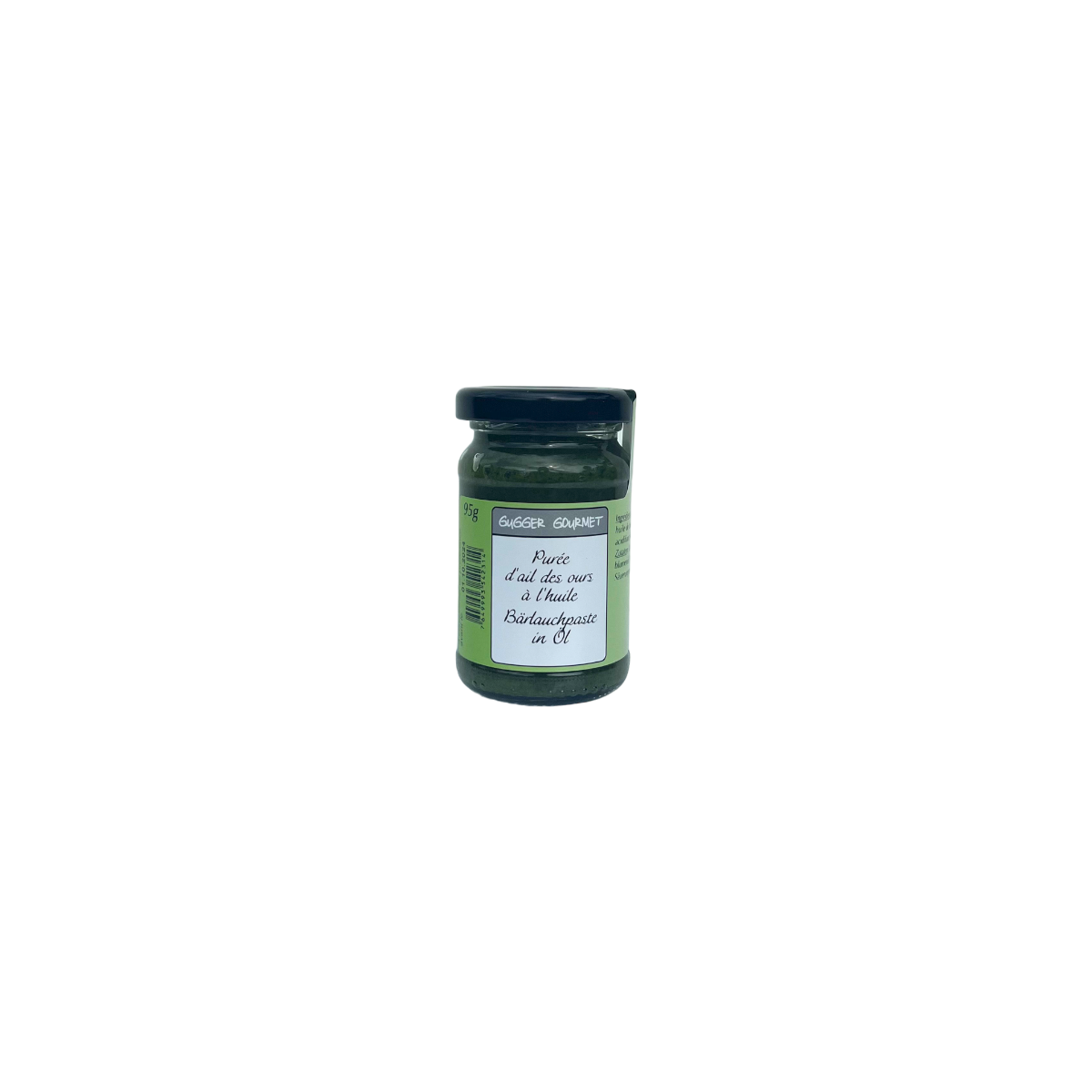  
Bear's garlic puree in oil
Pays

Region
Gugger Gourmet Bear's garlic puree in oil: the perfect combination of wild bear's garlic and quality oil. A tasty, versatile puree that subtly spices up your dishes. Handcrafted, with no artificial additives. An authentic culinary experience.
Delivery between 2 and 4 days (indicative)
Gugger Gourmet Bear's garlic puree in oil is an exceptional, handcrafted culinary preparation. This puree harmoniously combines the powerful, delicate aroma of wild garlic with the sweetness of oil. Made with the highest quality ingredients, this purée offers a unique taste experience.
Wild garlic, a wild plant renowned for its aromatic properties, is carefully harvested when ripe. The leaves are then finely chopped and blended with premium oil to create a creamy texture and intensely fragrant flavor.
This puree of wild garlic in oil is versatile in the kitchen. It can be used to enhance a multitude of dishes: sauces, vinaigrettes, marinades, soups, dips or as a spread on toast. It adds a subtle, flavorful note to your recipes, adding a touch of originality and finesse.
Gugger Gourmet's Bear's garlic puree in oil is handcrafted, guaranteeing its authenticity and impeccable quality. With no preservatives or artificial additives, this puree is a healthy, natural choice to enhance your culinary creations.
Taste this wild garlic purée in oil and let yourself be enchanted by its bewitching aroma and delicate flavor. A real invitation to taste pleasure and discover new culinary flavors.
Customers who bought this product also bought: