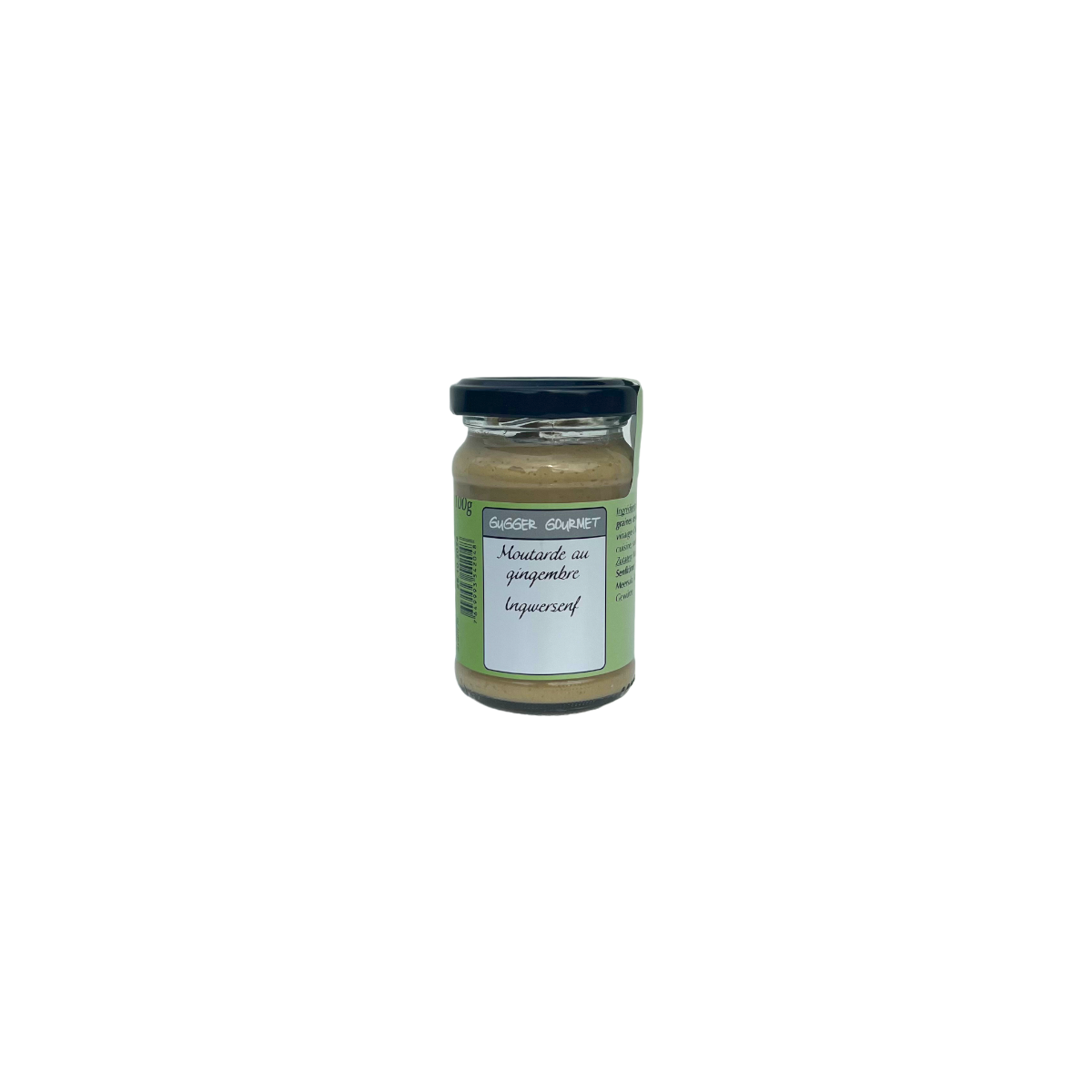  
Ginger Mustard
Pays

Region
Gugger Gourmet Ginger Mustard is a refined and deliciously balanced mustard. Carefully prepared, it combines the characteristic spiciness of mustard with the subtle, slightly sweet flavor of ginger. Versatile in the kitchen, it goes perfectly with meats, sandwiches and sausages. Made with quality ingredients and no artificial additives, it embodies the culinary excellence of Gugger Gourmet. Let yourself be seduced by the exquisite combination of Ginger Mustard and discover a new dimension of flavor in your dishes
Delivery between 2 and 4 days (indicative)
Gugger Gourmet Ginger Mustard is a mustard with a refined, balanced taste. Carefully prepared, it combines the spicy, aromatic flavor of mustard with the subtle, slightly sweet zest of ginger.
The ginger used is carefully selected for its freshness and distinctive aroma. When added to mustard, it creates a harmonious combination that adds a touch of complexity to your dishes.
Versatile in the kitchen, this ginger mustard is the perfect accompaniment to meats, sandwiches, sausages and other preparations. It adds a distinctive, piquant flavor that blends perfectly with a variety of dishes.
Made with quality ingredients, this mustard contains no artificial colors or flavors. It embodies the culinary savoir-faire of Gugger Gourmet and will delight lovers of mustards with original flavors.
Add a touch of ginger to your dishes with Gugger Gourmet Ginger Mustard, and let yourself be seduced by its delicious taste and versatility in the kitchen.
Customers who bought this product also bought: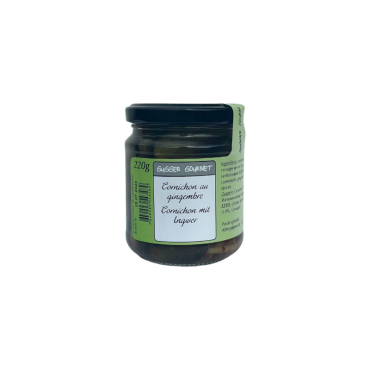 Discover Gugger Gourmet's Ginger Pickles, a delicious combination of crunchy...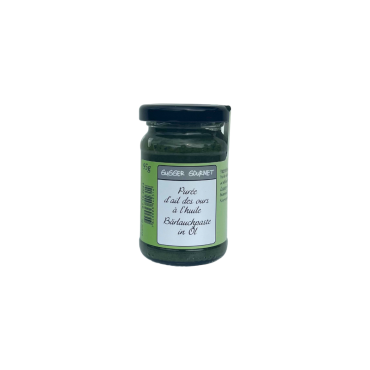 Gugger Gourmet Bear's garlic puree in oil: the perfect combination of wild...