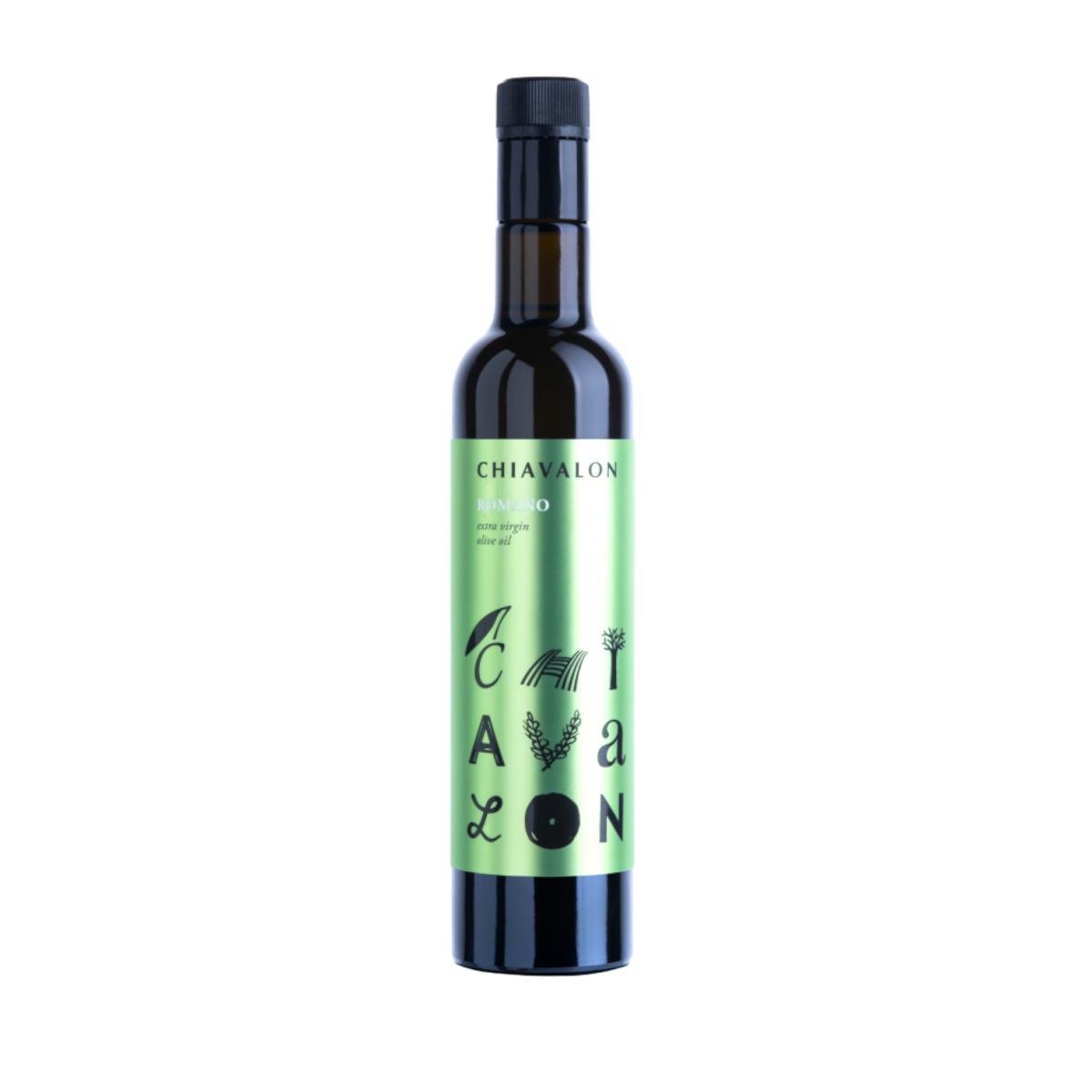  
"Romano" Organic Extra Virgin Olive Oil
Pays

Region
Romano" organic extra virgin olive oil is a true benchmark in the world of olive oil. Cold-pressed, it is the result of a harmonious blend of carefully selected local varieties. With its distinctive notes of medium-ripe tomato, banana, apple, basil and artichoke, it offers an unforgettable taste experience. The delicate flavors of this oil are subtly enhanced by spicy and bitter notes. Perfect with fish dishes, vegetable salads and vegetarian dishes, "Romano" will bring a touch of elegance to your culinary creations
Delivery between 2 and 4 days (indicative)
"Romano" organic extra virgin olive oil is an exceptional olive oil, considered one of the best in the world. It is produced by Chiavalon, a company renowned for its superior quality olive oil. Cold-pressed from a blend of local varieties, including Buza and Rosignola, every stage of its production is carried out with care to preserve all its rich aromas and flavours.
"Romano" extra-virgin organic olive oil offers a refined, delicate taste experience. It is characterized by a definitive, round texture and intense aromas of medium-ripe tomato, banana and apple. These fruity notes are harmoniously balanced by fragrant nuances of basil and artichoke, adding further complexity to its flavor profile.
On the palate, "Romano" reveals delicate, well-balanced flavors, with light spicy and bitter notes enriching the whole. Its subtle, nuanced taste makes it a versatile choice to accompany a variety of dishes. It goes particularly well with fish dishes, adding an extra dimension to their flavor. It can also be used in mixed vegetable salads, steamed or grilled vegetables, as well as in herbal dishes.
"Romano" extra-virgin organic olive oil is the fruit of production that respects the environment and organic standards. The olives are hand-picked and pressed immediately after harvest, to preserve all their freshness and nutritional benefits. This top-quality olive oil is certified organic, guaranteeing the absence of pesticides and undesirable additives.
In short, "Romano" is an extra-virgin organic olive oil of exceptional quality, with intense aromas, delicate flavors and culinary versatility. It embodies Chiavalon's expertise and passion for producing exceptional olive oils, bringing a touch of excellence to your culinary preparations
Customers who bought this product also bought: