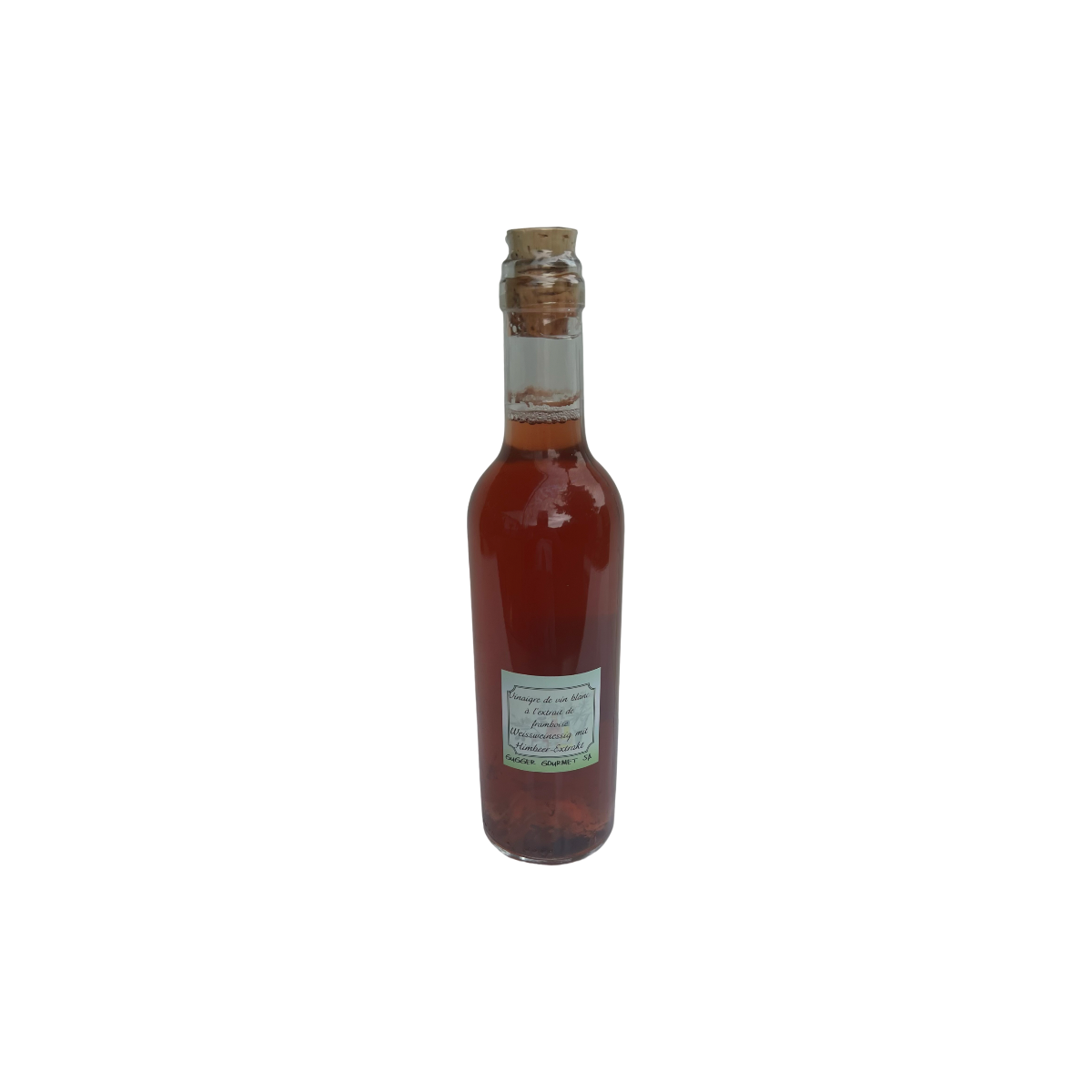  
Raspberry Extract Vinegar
Pays

Region
Gugger Gourmet Raspberry Extract Vinegar: the perfect blend of acidity and fruity sweetness. Intense, delicate flavor. Ideal for salads, vegetables, meats and desserts. Quality ingredients, no additives. A fruity culinary experience not to be missed
Delivery between 2 and 4 days (indicative)
Gugger Gourmet Raspberry Extract Vinegar is a delicious creation that combines the acidity of vinegar with the fruity sweetness of raspberries. Carefully crafted, this top-quality vinegar is infused with raspberry extract for an intense, delicate flavor.
The raspberries used are carefully selected for their ripeness and sweetness. Raspberry extract is added to the vinegar to create the perfect balance between acidity and sweetness. This raspberry extract vinegar adds a subtle, fruity note to your vinaigrettes, marinades and sauces.
Versatile in the kitchen, this flavored vinegar is ideal for enhancing salads, grilled vegetables, meats and desserts. It adds an extra dimension of flavor and a fruity touch to your culinary creations.
Made with quality ingredients and no artificial additives, Gugger Gourmet Raspberry Extract Vinegar is a must for lovers of fruity flavors. Let yourself be seduced by its refined taste and harmonious blend of vinegar and raspberry
Customers who bought this product also bought: