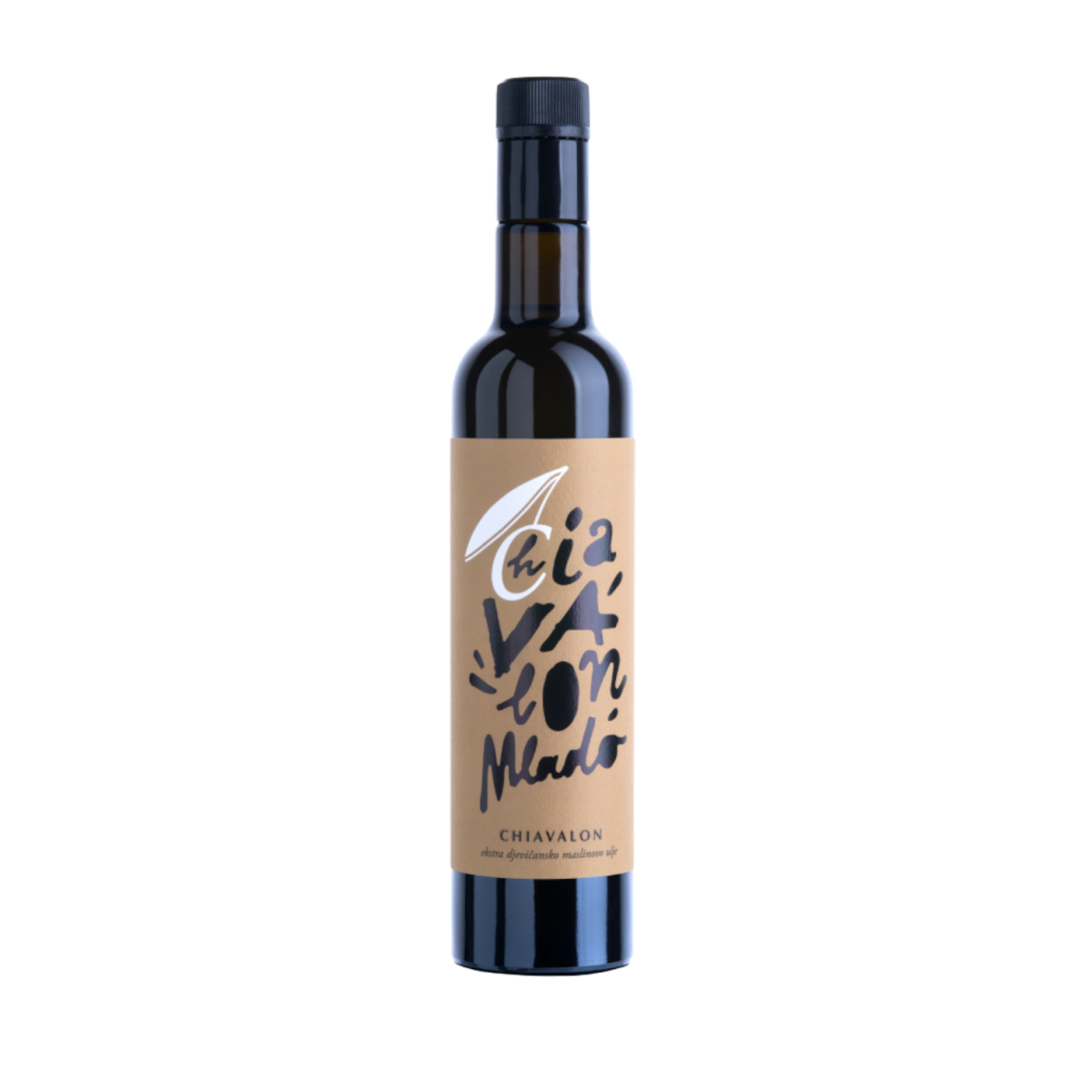  
"Mlado" Organic Extra Virgin Olive Oil
Pays

Region
Discover "Mlado", the world-renowned extra virgin organic olive oil by Chiavalon. Cold-pressed, this premium olive oil is a blend of local, hand-picked varieties. Its intense, elegant aroma reveals notes of artichoke, green grass, green apple and tomato. Its fruity, complex taste has a noble bitterness and balanced spiciness. Perfect for salads, eggs, soups, fish, meats, cheeses, pasta and risotto. Serve with warm bread or bruschetta for an authentic culinary experience
Delivery between 2 and 4 days (indicative)
Discover "Mlado", an exceptional organic extra virgin olive oil. Made by Chiavalon, this olive oil is the fruit of ancestral know-how and a passion for olives.
"Mlado" is made from organic olives of local varieties such as Buza, Istrian Bianchera, Rosignola and Leccino. These olives are carefully hand-picked, then cold-pressed to preserve all their qualities.
Its aroma is intense and very elegant, with distinct notes of artichoke, freshly cut green grass, herbs, green apple and tomato. On the palate, it reveals a fruity, complex taste, with a fine, noble bitterness and balanced spiciness.
"Mlado goes perfectly with a wide variety of dishes. It will enhance mixed vegetable salads, boiled and fried eggs, creamy mushroom and vegetable soups, grilled fish, grilled tuna, red meats and a variety of cheeses. It also goes wonderfully with all types of pasta and risottos.
Traditionally, young olive oil is served with warm homemade bread, where it reveals all its flavors. It can also be enjoyed with bruschetta, bringing a touch of authenticity to your aperitifs.
Choosing "Mlado" means savoring the excellence of organic extra virgin olive oil, and adding a touch of Mediterranean refinement to your dishes
Crnica
Rosignola
Vodnjan Buža
Customers who bought this product also bought: