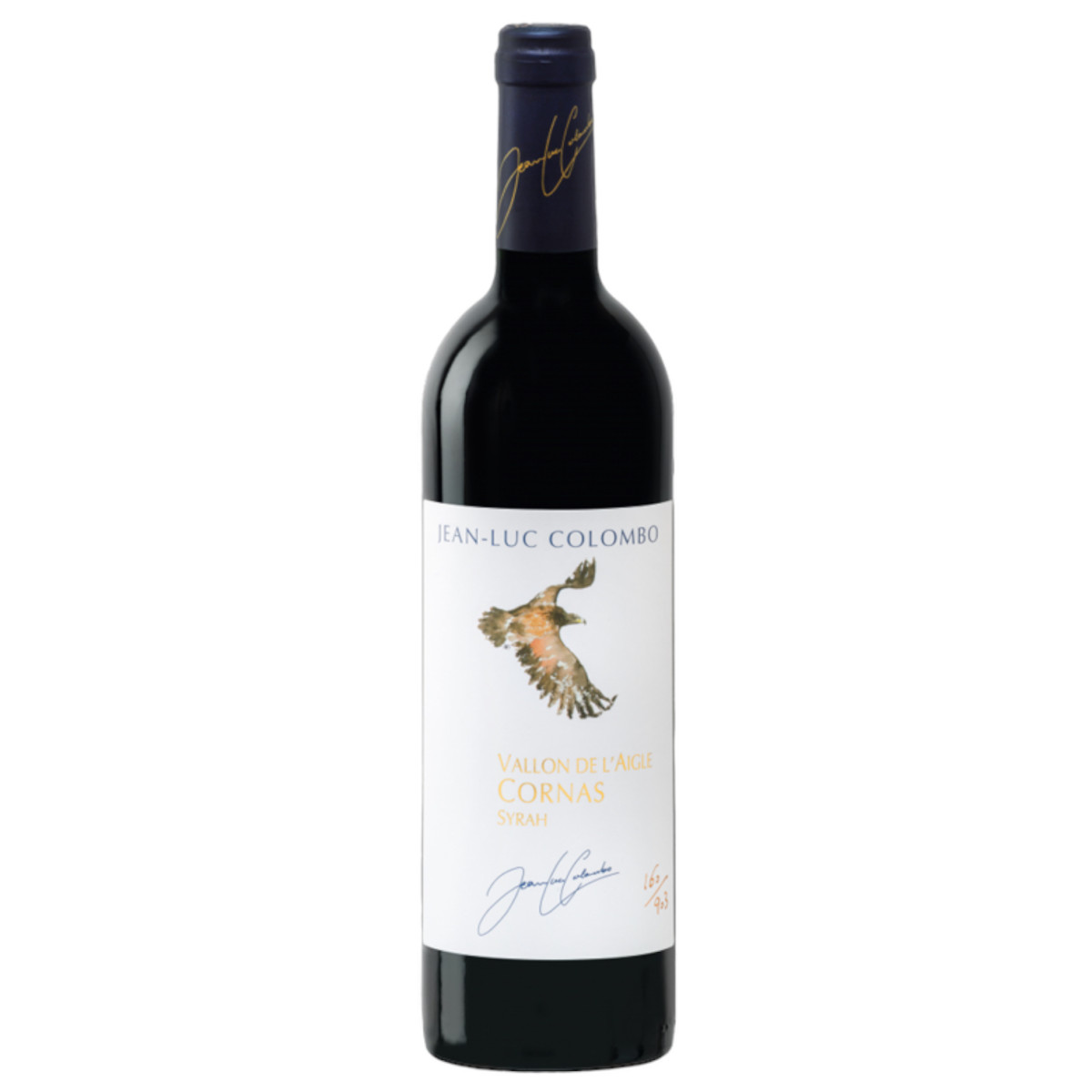  
AOC Cornas BIO "Vallon de l'Aigle" Jean Luc Colombo
The Cornas BIO "Vallon de l'Aigle" of Jean Luc Colombo is a red wine made from 100% Syrah grown in organic agriculture. This wine offers an intense garnet red color, a complex nose of black fruits, licorice and pepper. In the mouth, the tannins are firm but elegant with a nice structure and a long finish. The wine is aged for 18 months in oak barrels, which gives it subtle notes of vanilla and wood. This organic Cornas is the perfect accompaniment to red meats, dishes in sauce and mature cheeses. A rich and powerful wine that perfectly reflects the typicity and diversity of the terroirs of the Rhone Valley.
Delivery between 2 and 4 days (indicative)
Jean Luc Colombo's AOC Cornas BIO "Vallon de l'Aigle" is a red wine produced exclusively from Syrah grapes, grown according to the principles of organic agriculture. The grapes are harvested by hand on steep slopes, then fermented in open vats for about ten days. The wine is then aged in French oak barrels for 18 months to give it a woody and spicy character.
Vallon de l'Aigle" has a dark purple color with intense aromas of ripe red and black fruits, licorice and black pepper. On the palate, it is powerful and structured, with firm tannins and a lingering finish. This wine can be enjoyed now or cellared for later tasting.
This wine comes from a unique terroir, located in the granite hills of the Northern Rhône, where grape growing has been traditional for over 2000 years. The vineyard is subject to a warm, dry continental climate with cool nights that allow the grapes to retain their natural acidity. The granitic soils are poor in nutrients, which gives the grapes a unique concentration and aromatic complexity.
The "Vallon de l'Aigle" is a wine that is emblematic of Jean Luc Colombo's philosophy of producing high quality wines while respecting the environment and biodiversity of the region. The estate works with sustainable practices, using organic farming methods to preserve the ecological balance and quality of the soil. The grapes are hand-picked to preserve their integrity, and the wines are produced with minimal intervention to reflect the terroir and unique character of each vintage.
In summary, Jean Luc Colombo's Cornas BIO "Vallon de l'Aigle" is a powerful and structured red wine, organically grown on a unique terroir in the granitic hills of the Northern Rhône. It reflects the estate's passion for high quality, biodiversity and the environment.