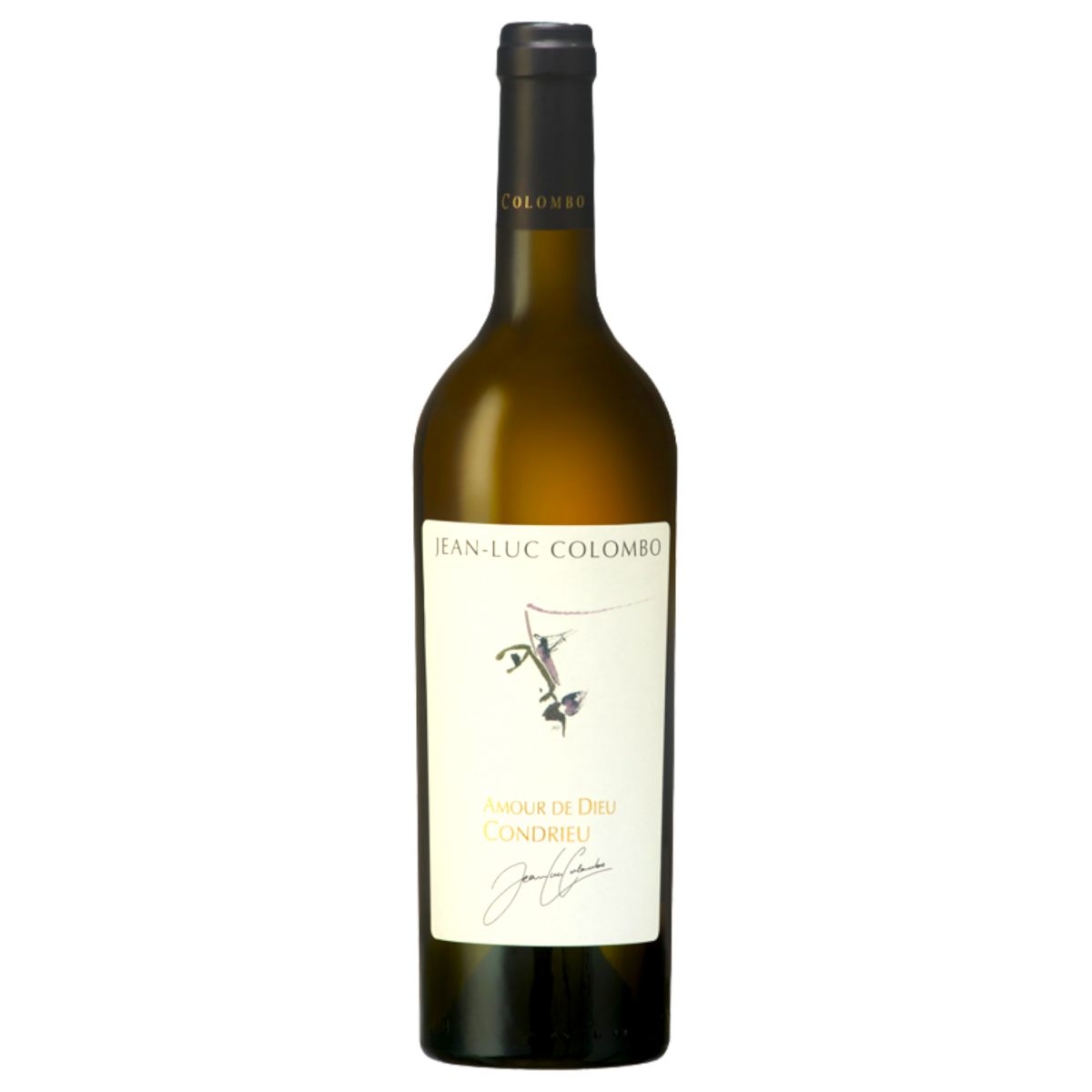  
AOC Condrieu "Amour de Dieu" - Jean Luc Colombo
Appellation

Grape varieties

Pays

Region

Degree of alcohol
"The AOC Condrieu "Amour de Dieu" of Jean Luc Colombo is an exceptional white wine made from Viognier grapes, with a golden color, exotic and floral aromas, and a rich and balanced mouthfeel. This wine expresses Jean Luc Colombo's passion for the Condrieu terroir, and is a perfect match for shellfish, grilled fish and mature cheeses. A complex, elegant and expressive wine, which testifies to Jean Luc Colombo's know-how in the vinification of this emblematic grape variety of the region".
Delivery between 2 and 4 days (indicative)
Jean Luc Colombo's AOC Condrieu "Amour de Dieu" is an exceptional white wine that comes from the prestigious Condrieu appellation, located in the Rhone Valley wine region of France. This wine is produced in limited quantities from carefully selected Viognier grapes from terraced vineyards on granite soils.
This wine is the result of the passionate work of Jean Luc Colombo, a renowned winemaker, known for his expertise in the production of high quality wines. "Amour de Dieu" is a wine that expresses the quintessence of Viognier, an emblematic white grape variety of the Condrieu region, renowned for its aromatic expressiveness and complexity.
The color of this Condrieu is a brilliant golden yellow, offering an attractive visual aspect. The nose is intense and elegant, with aromas of white flowers, apricot, peach, spices and mineral notes blending harmoniously. On the palate, this wine is rich and generous, with a velvety texture and aromatic complexity that lingers on the finish.
"Amour de Dieu" is a wine with great ageing potential, capable of aging for several years in the cellar, gaining in complexity and depth with time. It is best served at a temperature between 10 and 12°C, in order to fully enjoy its aromatic richness.
This exceptional wine goes perfectly with gastronomic dishes, such as roasted poultry, foie gras, noble fish, as well as mature cheeses. It is also delicious as an aperitif, to fully enjoy its subtle aromas and finesse.
The AOC Condrieu "Amour de Dieu" of Jean Luc Colombo is a rare and precious wine, a symbol of excellence and passion for viticulture. Its limited production makes it a real treasure to be tasted with attention, to discover all the richness and complexity of this exceptional white wine.
Fatty fish
Hard cheese
Pigs
Poultry
Customers who bought this product also bought: