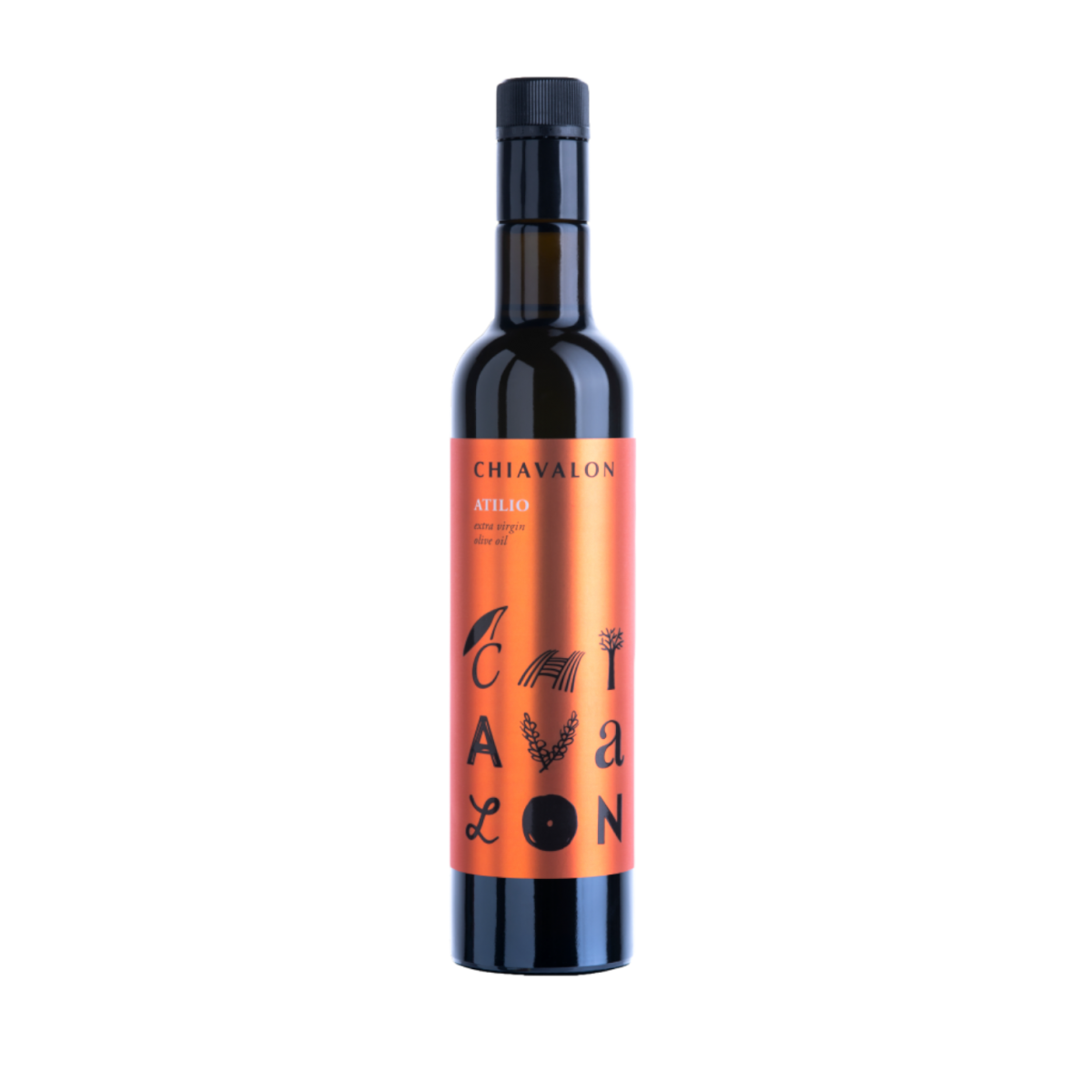  
"Atilio" Organic Extra Virgin Olive Oil
Pays

Region
Let yourself be seduced by "Atilio" organic extra virgin olive oil, recognized as the best in the world. Cold-pressed, it is the fruit of a blend of carefully hand-picked local varieties. Its delicate aroma of artichoke and chicory, accompanied by fragrant notes of rosemary and mint, creates a symphony of flavors. Its powerful taste, with nuances of black poppy and almond, offers intense bitterness and spiciness. A perfect match for meat dishes, it particularly enhances steaks. And for those with a sweet tooth, it goes wonderfully well with dark chocolate cake
Delivery between 2 and 4 days (indicative)
Discover "Atilio" organic extra-virgin olive oil, a true treasure trove of flavors. Considered the best olive oil in the world, it is produced by Chiavalon, a reference in the field. This olive oil is obtained from a harmonious blend of local varieties, such as Carbonazza and Istrian Bianchera, carefully picked by hand. Cold-pressed, it preserves all its nutritional and aromatic qualities.
Atilio" oil reveals an exceptional bouquet of aromas. Its intense scent of artichoke and chicory creates a unique olfactory experience, while delicate notes of rosemary and mint enhance its aromatic profile.
On the palate, "Atilio" bursts with power and character. Intense flavors of black poppy and almond mingle with a light bitterness and subtle spiciness, creating a perfect balance.
This premium olive oil is versatile in the kitchen. It goes wonderfully well with meat dishes, especially steaks, where it adds a touch of elegance and richness. It can also be used in desserts, such as dark chocolate cake, where it adds a subtle, refined note.
Atilio" olive oil is the fruit of traditional know-how and a profound respect for nature. By choosing this organic extra virgin olive oil, you're opting for quality, authenticity and gustatory pleasure
Carbonazza
Istrian Bianchera
Customers who bought this product also bought: