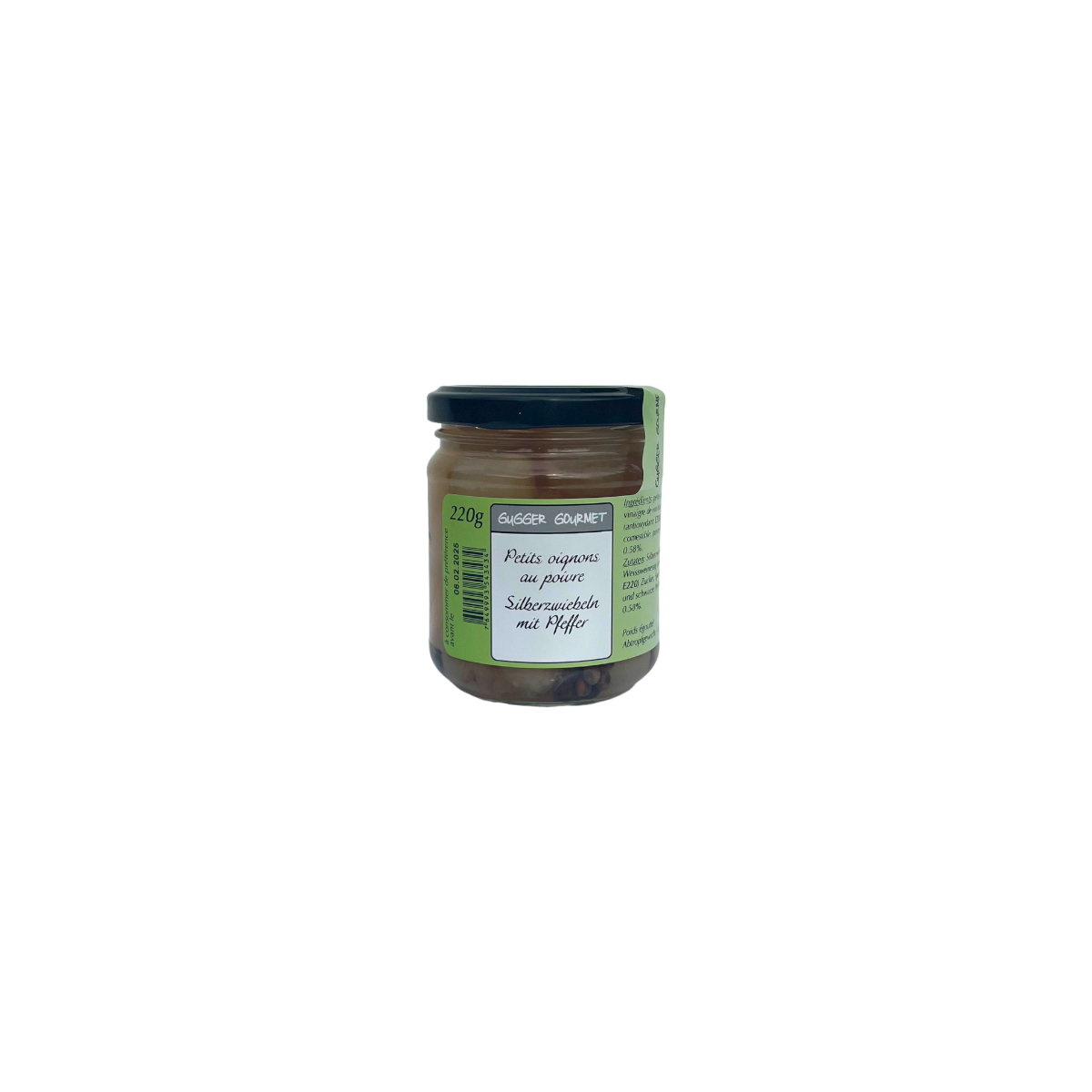  
Pepper Onions
Pays

Region
Discover Gugger Gourmet's Pepper Onions, a delicious combination of sweet onions and spicy pepper. Carefully prepared, these little onions are marinated in an aromatic sauce that gives them an explosion of flavor. Perfect for cheese platters, salads or aperitifs, Gugger Gourmet Pepper Onions add a spicy, savory touch to your culinary preparations. Enjoy the spicy taste and crunchy texture of this Gugger Gourmet creation
Delivery between 2 and 4 days (indicative)
Gugger Gourmet pepper onions are a delicious combination of the sweetness of onions and the spicy flavor of pepper. Carefully prepared, these onions are marinated in an aromatic sauce that gives them an explosion of flavor.
The small onions used are carefully selected for their ideal size and crunchy texture, guaranteeing a pleasant taste experience. The pepper adds a subtle, spicy note that enhances the taste of the onions.
Versatile in the kitchen, Gugger Gourmet pepper onions are perfect for salads, cheese platters, charcuterie and aperitifs. Their spicy taste adds a touch of spice and flavor to your culinary preparations.
Made with quality ingredients, without artificial coloring or flavoring, these little onions testify to Gugger Gourmet's commitment to quality and the satisfaction of authentic flavor lovers. Enjoy Gugger Pepper Onions and let yourself be seduced by their spicy taste and crunchy texture