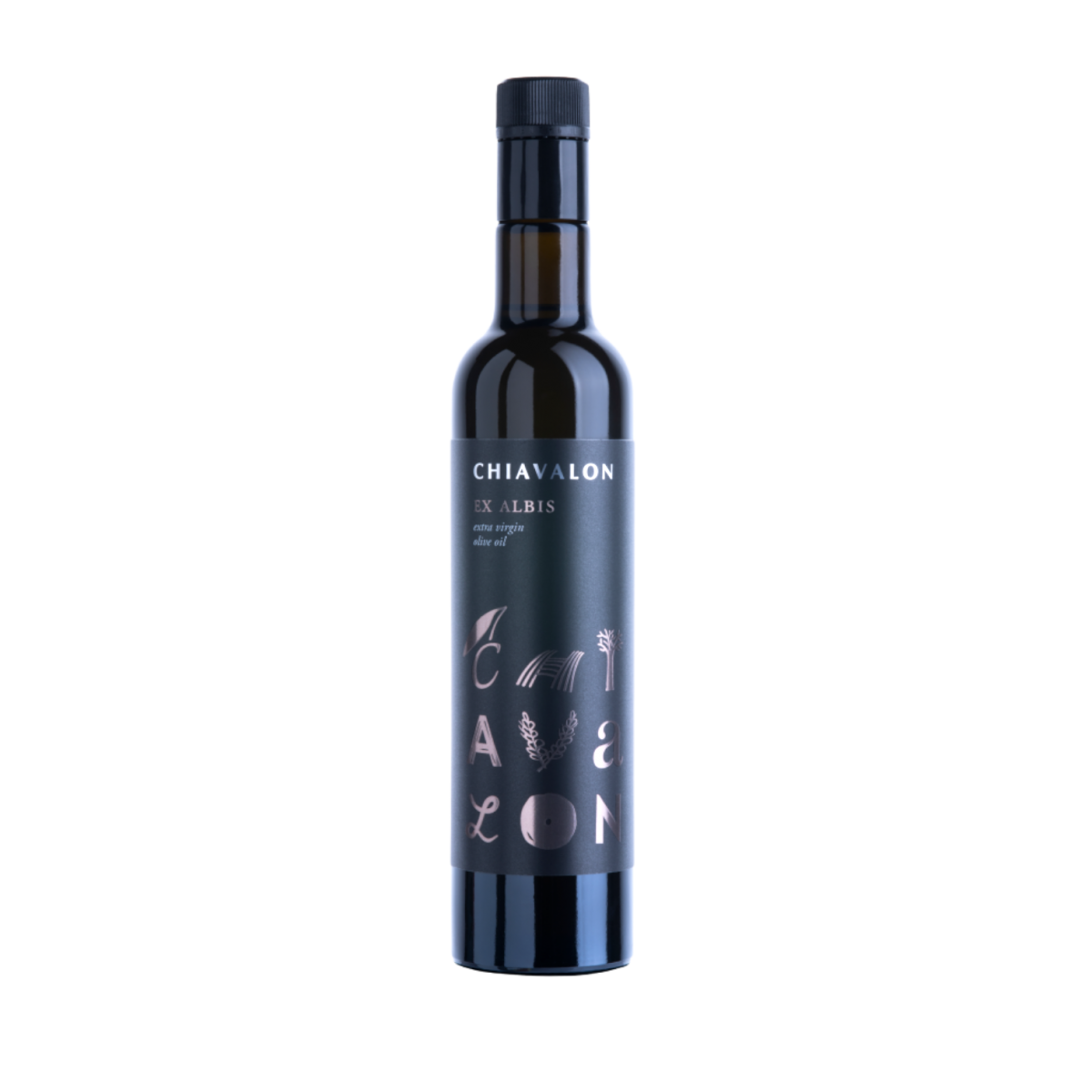  
"Ex-Albis" Organic Extra Virgin Olive Oil
Pays

Region
Ex-Albis organic extra virgin olive oil is a benchmark in quality. Cold-pressed, it is the fruit of a blend of carefully selected local varieties. Its full, round aroma reveals harmonious notes of wild chicory, green apple, artichoke and freshly cut grass. On the palate, it reveals a fruity, complex flavor, accompanied by a noble bitterness and balanced spiciness. This olive oil goes wonderfully well with salads, legumes, eggs, soups, seafood, fish, white meats and cheeses. It's also an ideal choice for pasta and risottos
Delivery between 2 and 4 days (indicative)
Ex-Albis" organic extra virgin olive oil is an exceptional oil, recognized as one of the best in the world. It is produced by Chiavalon, a company renowned for its commitment to quality and craftsmanship. This oil is obtained from a blend of local olive varieties, such as Istrian Bianchera, Carbonazza, Buza, Rosignola and Morasola, all carefully hand-picked.
The aroma of "Ex-Albis" oil is full and round, offering harmonious notes of wild chicory, green apple, artichoke and freshly cut grass. On the palate, it reveals a fruity, complex taste, with a fine, noble bitterness and balanced spiciness. The flavors are deep and captivating, testifying to the exceptional quality of this oil.
Ex-Albis" olive oil goes perfectly with a variety of dishes. It enhances mixed vegetable salads, legumes, scrambled eggs, boiled eggs and fried eggs. It adds delicious flavor to mushroom and vegetable soups, as well as shellfish, grilled fish, white meats and cheese dishes. It's also ideal for enhancing pasta dishes and risottos.
When you choose "Ex-Albis" olive oil, you're opting for an organic oil of the highest quality, produced with passion and dedication by Chiavalon. It will bring a touch of sophistication and authenticity to your dishes, while introducing you to the unique flavours of Istria
Crnica
Istrian Bjelica
Moražola
Rosinjola
Vodnjan Buža
Customers who bought this product also bought: