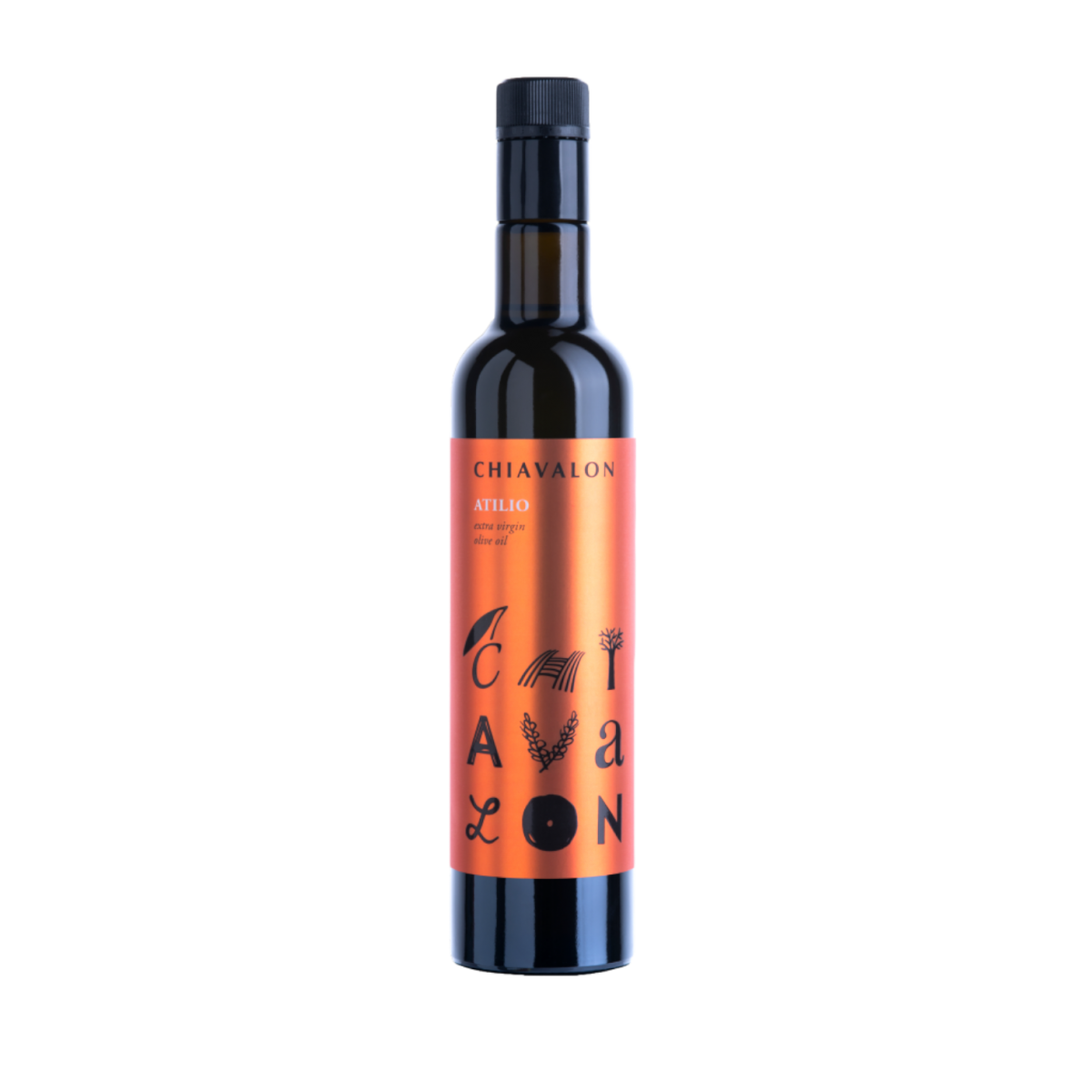  
"Atilio" Organic Extra Virgin Olive Oil
Croatie

Istrie (HR)
Unquestionably one of the best organic olive oils in the world 2019 (BioL). One of the best award-winning organic olive oils in Croatia, from the famous Chiavalon olive farm. 
Atilio is an extra virgin, organic, cold pressed olive oil, a blend of local Carbonazza, Istrian Bianchera, hand picked, 1st choice varieties. Rich in notes of artichoke and chicory, as well as fragrant notes of rosemary and mint.
Flavours are strong with aromas of black poppy and almond. Strong bitterness and spiciness
This oil goes well with all kinds of meat dishes. We particularly recommend it with steaks. It can also be served as a dessert, ideally with dark chocolate cake.
Carbonazza
Istrian Bianchera