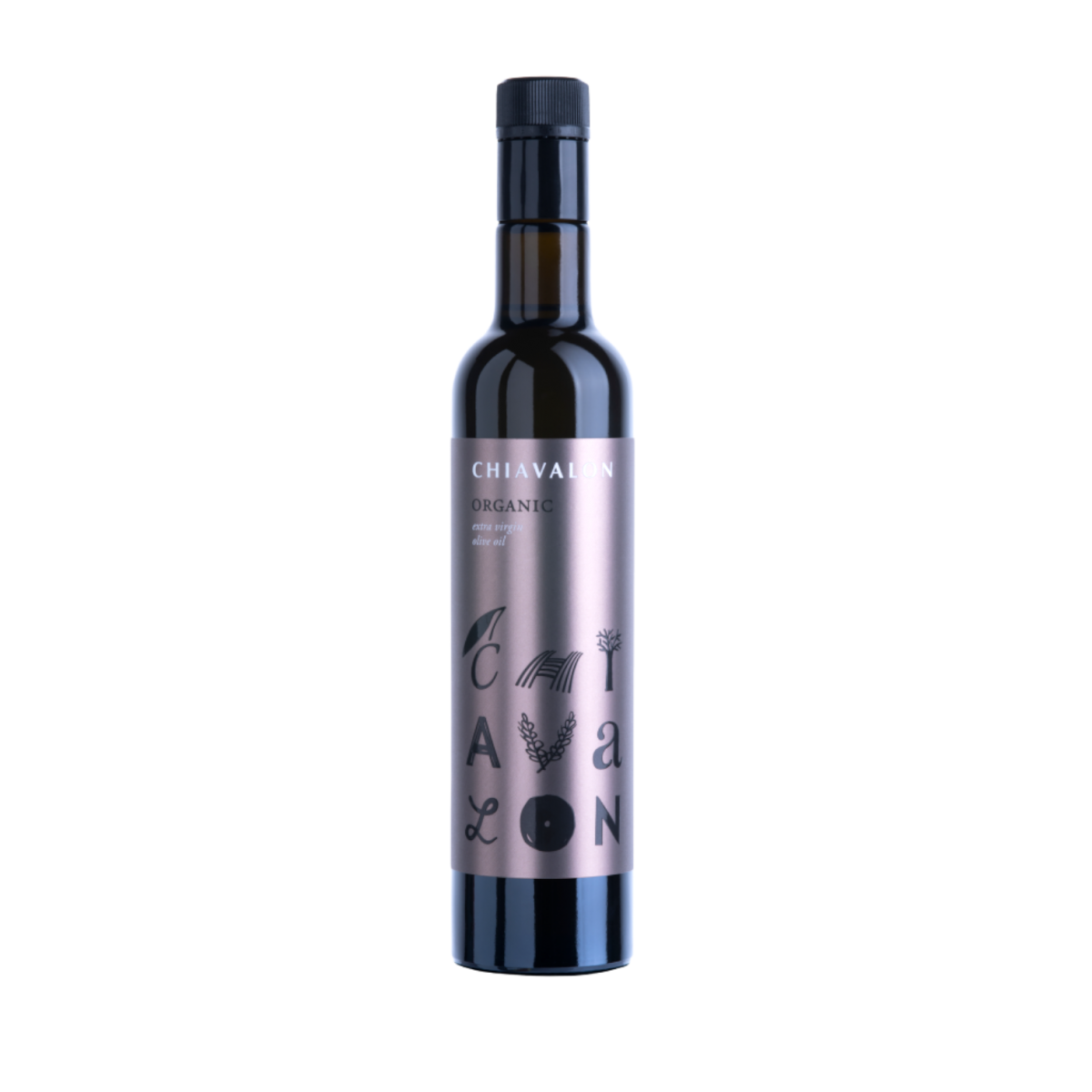  
"Organic"Organic Extra Virgin Olive Oil
Discover Organic extra virgin olive oil, recognized as the best in the world. Cold-pressed, it is a skilful blend of hand-picked local varieties. Its flavor profile is intense and elegant, with harmonious notes of wild chicory, green apple, artichoke and fresh herbs. Balsamic nuances of mint, rosemary and sage follow, accompanied by a light touch of almond. Its perfect balance of spiciness and bitterness makes it a versatile choice to accompany eggs, grilled tuna, meats, cheeses, pastas and risottos. For the more daring, it enhances desserts, adding an exquisite note to vanilla ice cream or chocolate cakes
Delivery between 2 and 4 days (indicative)
"Organic" Extra Virgin Olive Oil is a world-renowned olive oil, renowned for its exceptional quality. This oil is cold-pressed from carefully selected organic olives, guaranteeing incomparable purity and flavor. It is made from a harmonious blend of local olive varieties, including Buza, Carbonazza, Istrian Bianchera, Rosignola and Morasola, all hand-picked at their optimum stage of ripeness.
Organic" oil has an intense, elegant flavor profile. It is enriched by subtle notes of wild chicory, crisp green apple, fresh artichoke and freshly cut green grass. Delicious balsamic notes of mint, rosemary and sage round out its complex aroma, while a light touch of almond adds an extra dimension to its flavor palette.
The flavors of this organic olive oil are deep and balanced, offering a perfect combination of spiciness and bitterness. It goes harmoniously with many dishes, such as boiled eggs, scrambled egg dishes, grilled tuna, red and white meats, and various cheeses. It's also recommended for sublimating all types of pasta and risottos, adding a touch of Mediterranean authenticity to your culinary creations.
In addition to its versatility in the kitchen, "Organic" olive oil can also be used in desserts, where it adds a delicious note to vanilla ice cream or chocolate cakes.
When you choose "Organic" extra virgin organic olive oil, you're choosing superior quality, authentic flavor and environmentally-friendly practices. An olive oil that will awaken your senses and enhance your dishes with an unforgettable Mediterranean touch
Crnica
Istrian Bjelica
Moražola
Rosinjola
Vodnjan Buža
Customers who bought this product also bought: