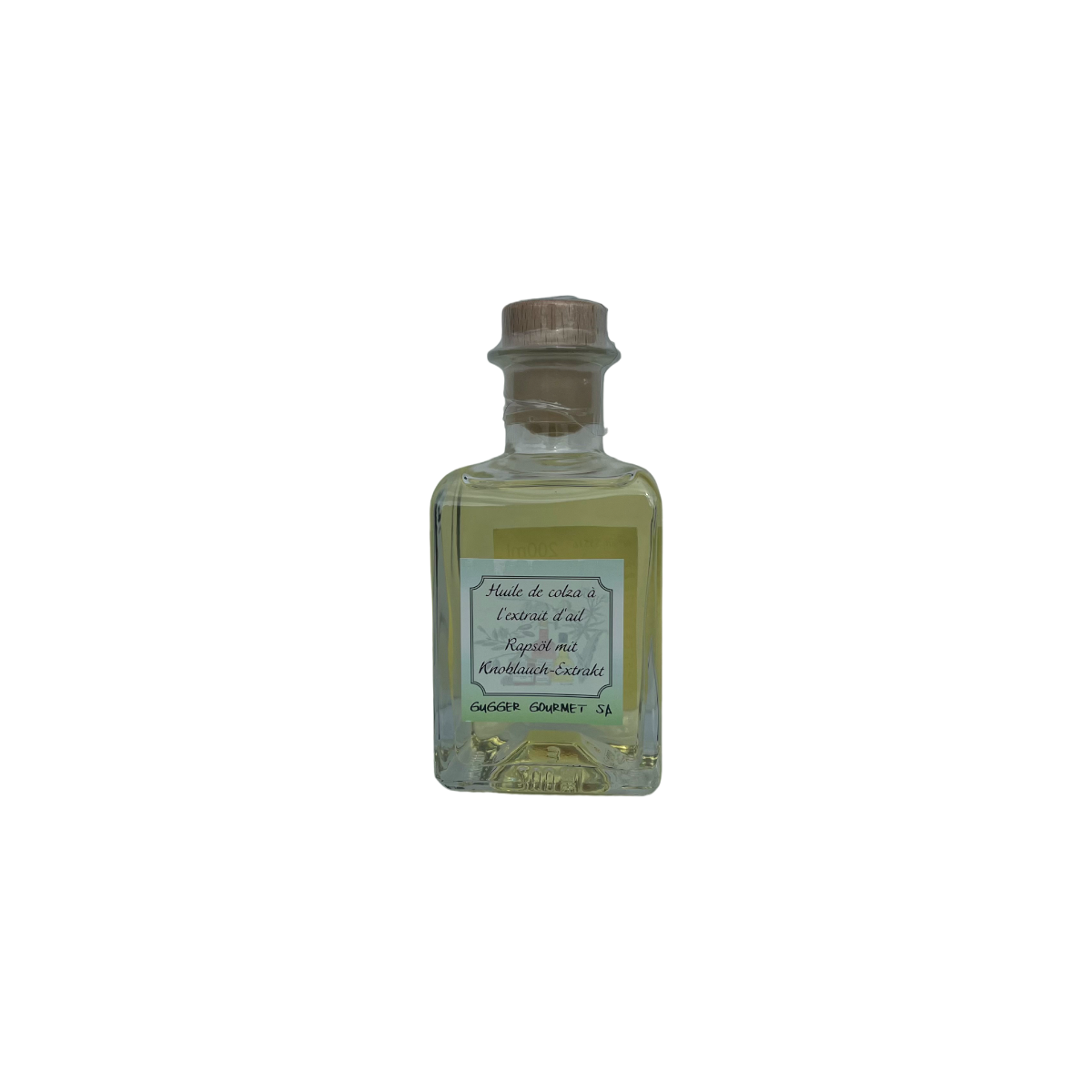  
Rapeseed oil with garlic extract
Pays

Region
Gugger Gourmet rapeseed oil with garlic extract: delicious, versatile and healthy. A perfect balance of fresh garlic and premium rapeseed oil
Delivery between 2 and 4 days (indicative)
Gugger Gourmet Rapeseed Oil with Garlic Extract is a versatile, tasty oil that adds delicious flavor to your dishes. Made from high-quality rapeseed, this oil is infused with garlic extract, offering a subtle hint of garlic to your favorite recipes.
Garlic extract is carefully selected for its authentic flavor and freshness. It blends perfectly with rapeseed oil, creating a harmonious balance of flavors. Whether you use it for cooking, dressing salads or simply dipping fresh bread, this rapeseed oil with garlic extract adds a delicious touch to your dishes.
This oil is a healthy, natural alternative to other cooking oils. It's rich in essential fatty acids and vitamins, making it a nutritious choice for your cooking. With no artificial additives or preservatives, this premium rapeseed oil from Gugger Gourmet is a simple way to add subtle garlic flavor to your dishes while promoting a balanced diet.
Versatile and easy to use, this oil is ideal for adding a touch of garlic to your culinary preparations without having to peel and chop fresh garlic. Let yourself be seduced by its delicious taste and transform your dishes into true gastronomic delights with Garlic Extract Rapeseed Oil.