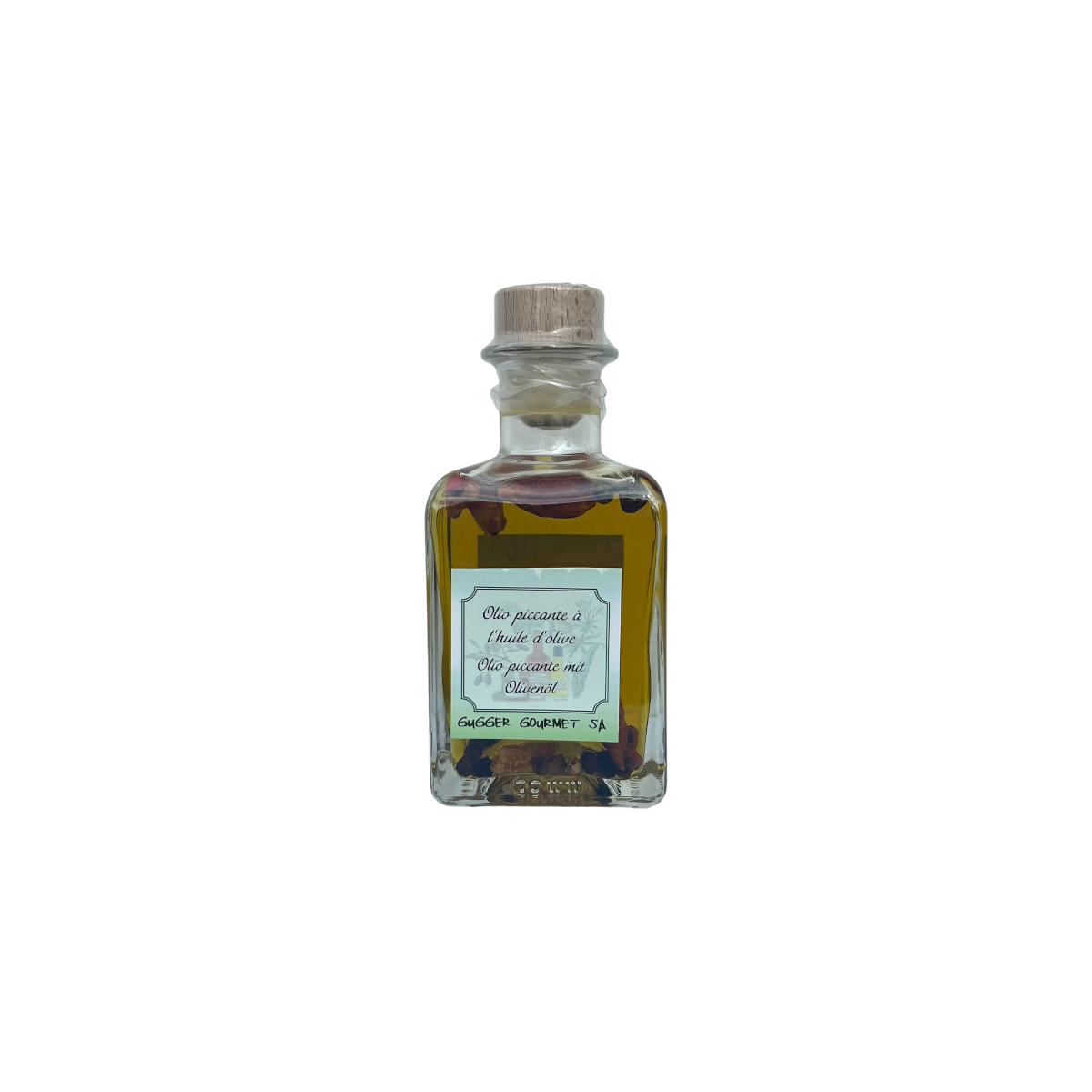  
Olio piccante with olive oil
Pays

Region
Gugger Gourmet's Olio Piccante in Olive Oil is a spicy extra virgin olive oil that adds captivating heat to your dishes. A versatile condiment for a bold, flavorful touch
Delivery between 2 and 4 days (indicative)
Gugger Gourmet's Olio Piccante with olive oil is an explosion of spicy flavors that will awaken your taste buds. This extra-virgin olive oil is infused with carefully selected chillies to deliver a balanced and delicious heat.
The high-quality olive oil used as a base brings a creamy texture and fruity notes to this spicy preparation. The chillies add a subtle yet captivating intensity, bringing a bold touch to your dishes.
Versatile and flavorful, this spicy oil is ideal for enhancing pizzas, pastas, salads, grilled meats and many other culinary preparations. It adds an aromatic dimension and pleasant heat without overpowering other flavors.
Made with top-quality ingredients and no artificial additives, Gugger Gourmet's Olio Piccante with olive oil is a must-have condiment for lovers of spicy sensations. Let yourself be seduced by its bold character and add a new dimension to your dishes