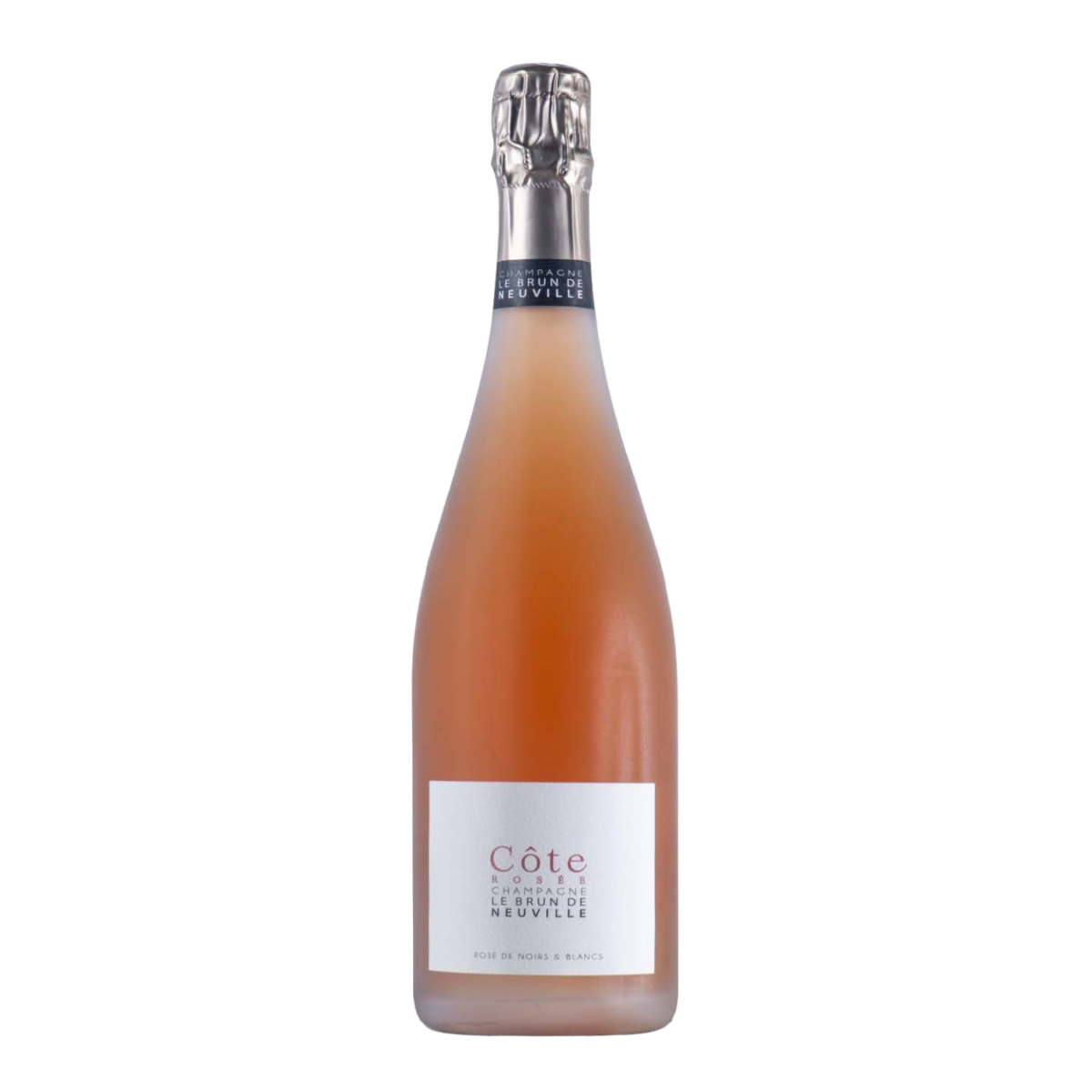  
"Côte Rosée" Champagne Le Brun de Neuville
Grape varieties
In an environment shaped by Chardonnay, Pinot Noir asserts itself and enhances the bold character of Côte Rosée.
This Champagne Rosé is made from a blend of Chardonnay and Pinot Noir. Its pinkish touch comes from a slight presence of red wine. Its delicacy combined with its vivacity make it the ideal companion for evenings where originality is required.
It has a pretty pink colour and a very nice foam, a regular and fine effervescence.
A fine nose with a richness of red fruits, notably wild strawberries. Finally, a rich and harmonious Rosé Champagne.
It is a Champagne that finally has a very good balance in the mouth, it is well balanced. All our expectations are fulfilled with a good presence of red fruits. A supple and rich wine with a good maturity that keeps all its finesse.
You will be surprised by accompanying it with fine and marbled charcuterie. You can also enjoy it with salmon cooked unilaterally or baked trout. Amazing with a red fruit or chocolate dessert.
51% Chardonnay, 34% Pinot Noir, 15% Pinot Noir (red wine), 
Base 2016 + 40% reserve wines.