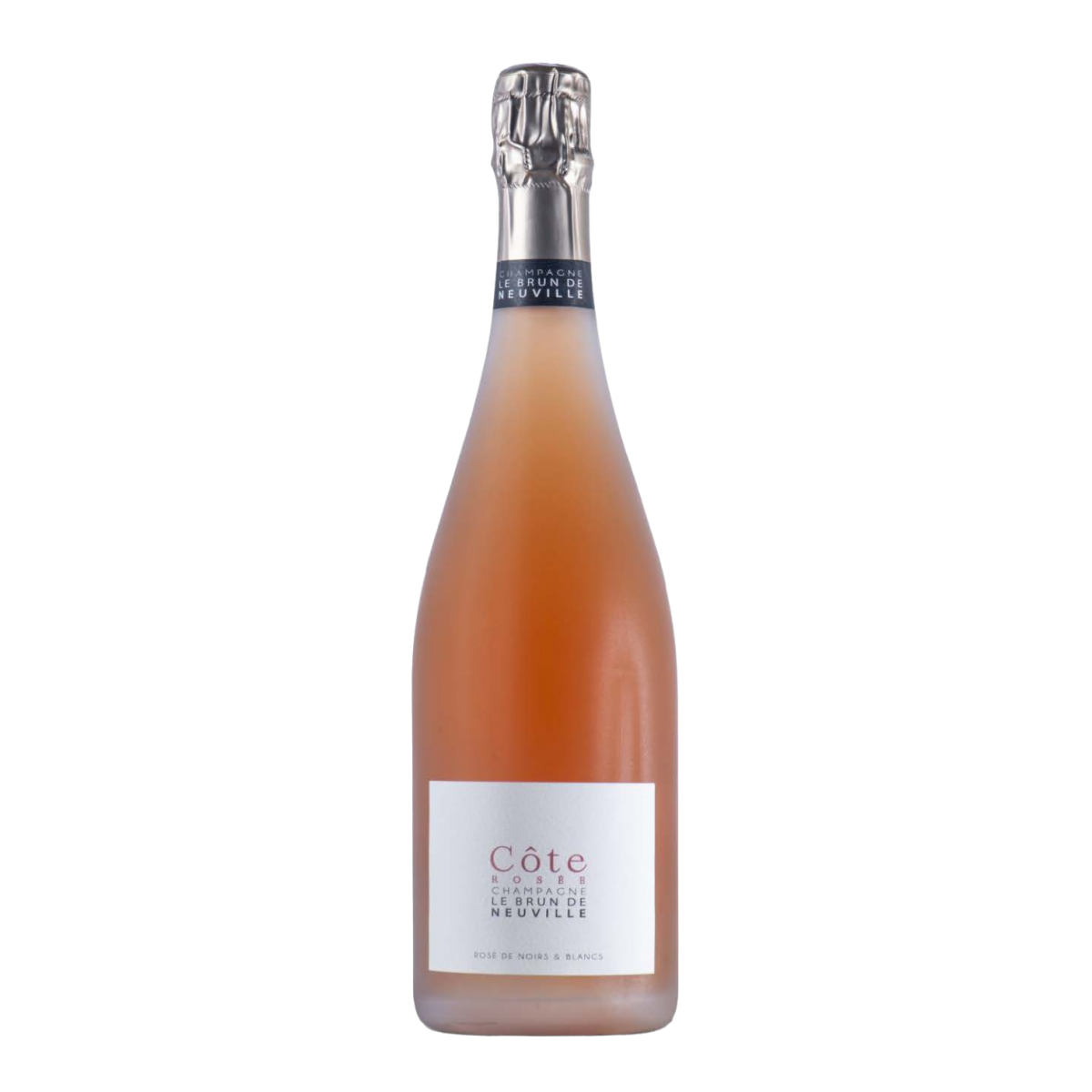  
Champagne "Côte Rosée" Le Brun de Neuville
Grape varieties
The Champagne "Côte Rosée" by Le Brun de Neuville is an exceptional cuvée that embodies the art of delicacy and elegance. This pale pink cuvée is the result of a subtle blend of grapes from the vineyards of Champagne, carefully cultivated by Le Brun de Neuville. Its seductive appearance is complemented by delicate aromas of red fruits and fresh flowers that intertwine harmoniously. In the mouth, this champagne reveals a fine and refined effervescence, accompanied by a silky texture. The Champagne "Côte Rosée" is the ideal accompaniment for romantic moments, special celebrations or simply to treat yourself.
Delivery between 4 and 9 days (indicative)
Le Brun de Neuville's Champagne "Côte Rosée" is a prestigious cuvée that combines charm, elegance and delicacy. Created with passion and expertise by the House of Le Brun de Neuville, this cuvée embodies the very essence of the Champagne terroir and demonstrates an unwavering commitment to quality and excellence.
At first glance, the Champagne "Côte Rosée" seduces with its pale pink and luminous color, reflecting softness and femininity. On the nose, subtle aromas of fresh red fruits, such as strawberry, raspberry and cherry, mingle delicately with deliciously perfumed floral notes. A depth of aroma is gradually revealed, revealing nuances of stone fruits and subtle spicy notes.
In the mouth, this champagne enchants with its finesse and perfect balance. A delicate and persistent effervescence tickles the palate, offering a sensation of lightness and freshness. Its silky texture caresses the taste buds with delicacy, while the flavors express themselves with remarkable harmony. Juicy red fruit mingles with notes of pink grapefruit and morello cherry, creating a subtle balance between sweetness and liveliness. A slight minerality brings additional complexity to this cuvee.
The finish is long and pleasant, leaving a delicate imprint on the mouth and inviting further tasting. Each sip is a sensory experience that evokes femininity and finesse, offering a real taste caress.
The Champagne "Côte Rosée" is the ideal companion for celebrations and special occasions. Its charm and delicacy make it a preferred choice for weddings, anniversaries and romantic evenings. It also pairs well with red fruit desserts, mild cheeses and delicate dishes.
The House of Le Brun de Neuville, with its know-how passed down from generation to generation, has preserved the authenticity and tradition in each bottle of Champagne "Côte Rosée". This cuvée is the result of meticulous work and an unwavering passion to create exceptional champagnes, reflecting the elegance and unique character of the Champagne terroir.
Le Brun de Neuville's Champagne "Côte Rosée" is an invitation to a refined gustatory journey, where each bubble evokes beauty, harmony and delicacy. It is a tribute to the art of champagne and a promise of intoxicating tasting for the most demanding sparkling wine lovers.