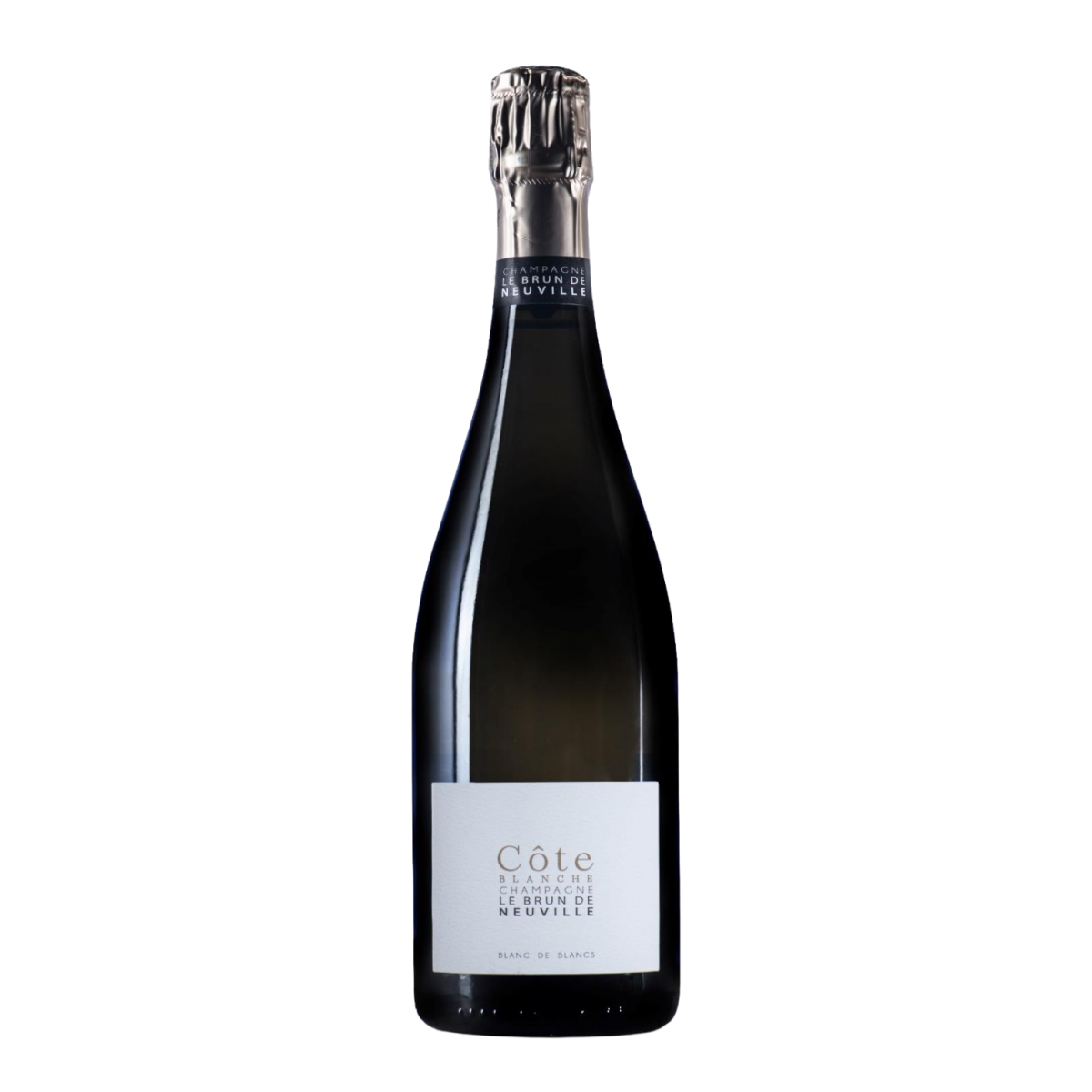  
Champagne "Côte Brute" Le Brun de Neuville
Grape varieties
The Champagne "Côte Brute" from Le Brun de Neuville is an exceptional cuvée which testifies to the know-how of this renowned champagne house. Made from carefully selected grapes from the vineyards of the Champagne region, this champagne is distinguished by its quality and unique character. With its bright yellow color, it reveals subtle aromas of fresh fruit and delicate notes of white flowers. On the palate, its lively and persistent effervescence offers a creamy texture and an incomparable freshness. Ideal for special occasions, the Champagne "Côte Brute" embodies elegance and sophistication, and will delight the most demanding champagne lovers.
Delivery between 4 and 9 days (indicative)
Le Brun de Neuville's Champagne "Côte Brute" is an exceptional cuvée that embodies the very essence of the Champagne terroir. 
This cuvée, elaborated with passion and know-how by the House of Le Brun de Neuville, reflects the commitment to excellence and authenticity.
From the first glance, the Champagne "Côte Brute" seduces with its pale yellow color with golden reflections, testifying to its freshness and vitality. On the nose, delicate aromas of white flowers, citrus and fresh fruit blend harmoniously, offering an olfactory invitation to discover its gustatory wonders.
In the mouth, the Champagne "Côte Brute" reveals itself with finesse and elegance. A delicate effervescence animates the palate, giving a sensation of lightness and freshness. Its silky texture caresses the taste buds, accompanied by a refreshing vivacity that awakens the senses.
The flavors express themselves with subtlety, revealing fruity notes such as green apple, juicy pear and zesty lemon. Delicate floral nuances and mineral touches add complexity to this wine. The perfect balance between acidity and sweetness gives this champagne an exceptional harmony.
The finish is long and persistent, leaving a pleasant sensation on the palate and inviting to savor each sip until the last drop.
The Champagne "Côte Brute" is the ideal companion for all festive occasions and moments of celebration. It sublimates aperitifs, accompanies with grace seafood, fish and delicate dishes. Its refreshing character also makes it a wise choice for cocktails and elegant receptions.
The House of Le Brun de Neuville, with its strong family heritage and know-how handed down from generation to generation, has preserved the soul and tradition of Champagne in this exceptional cuvée. Each bottle of Champagne "Côte Brute" is the result of meticulous work and unwavering passion, reflecting a commitment to quality and the pure expression of the terroir.
Le Brun de Neuville's Champagne "Côte Brute" is a true ode to freshness, elegance and finesse. It is a tribute to the art of champagne and an invitation to discover the hidden treasures of the Champagne region through every sip.