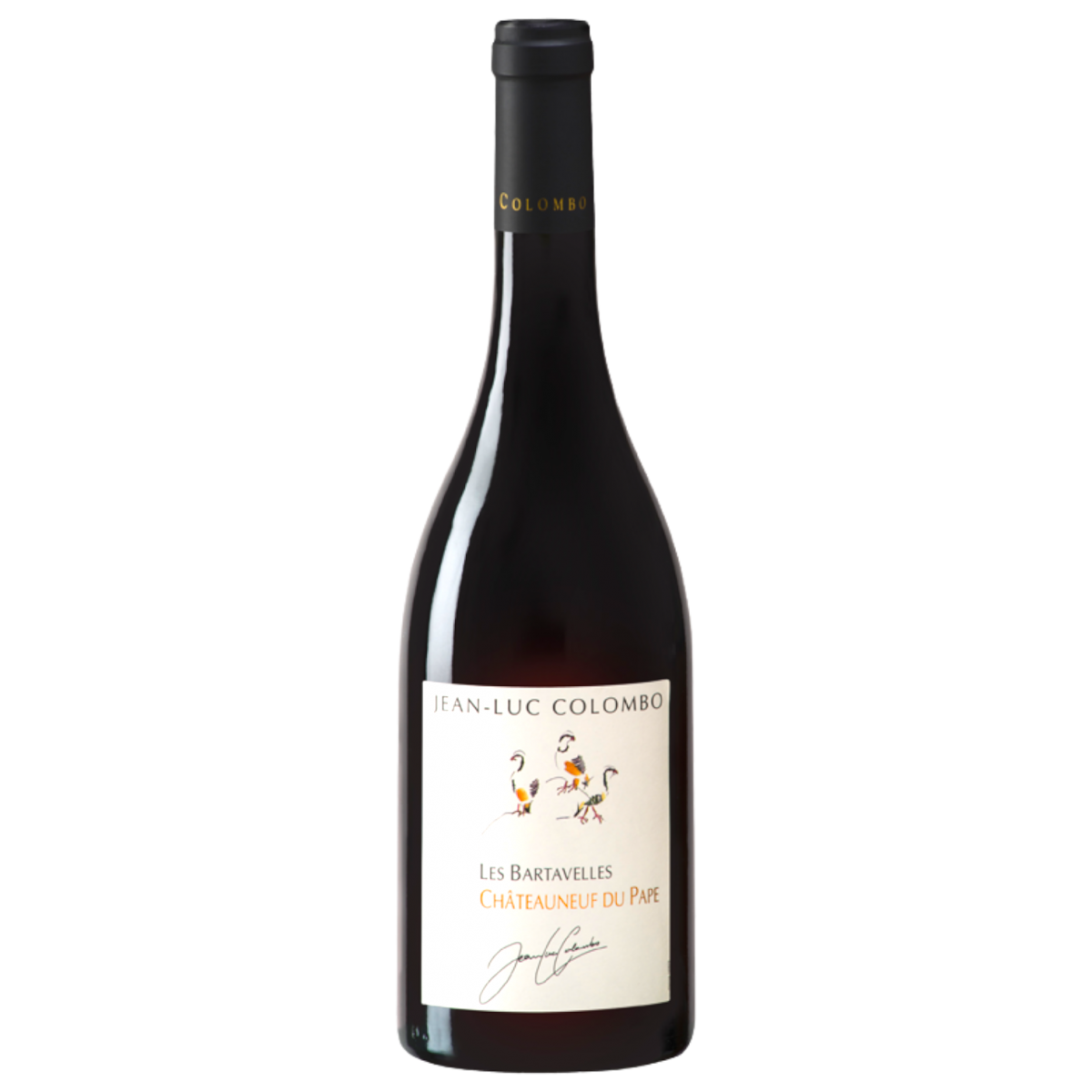  
AOC Châteauneuf-du-Pape "Les Bartavelles"
Châteauneuf-du-Pape

Mourvèdre

Syrah

Grenache

France

Vallée du Rhône

13,5% vol
The Expression of the South with a Touch of Freshness
Round and flamboyant "les Bartavelles" fly off the pebbles of Châteauneuf du Pape. A velvety wine from the Syrah and Mourvèdre, figs and ripe strawberries from the Grenache. To be celebrated with jugged hare or a Provençal-style stew.
Grenache
Mourvèdre
Syrah
Lamb
Pigs
Poultry
Customers who bought this product also bought: