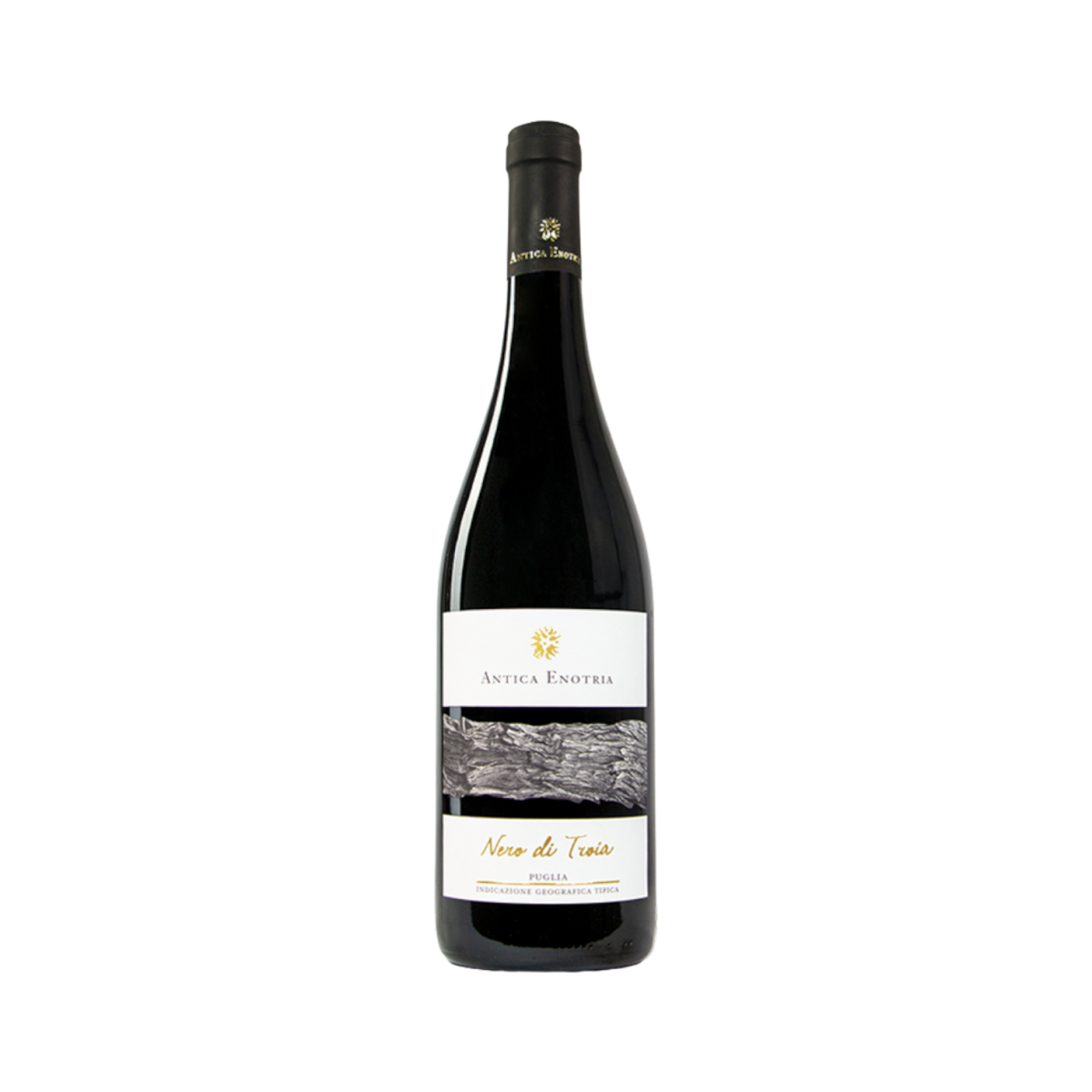  
Antica Enotria Nero di Troia IGT Puglia
Nero di Troia IGT Puglia is a wine with an important taste.
Nero di Troia IGT Puglia is an organic red wine made from pure Nero di Troia grapes. It is characterised by its longevity, elegance and persistence. Nero di Troia has a remarkable typicity and expression of the territory and is distinguished by its ruby red colour with violet reflections. The bouquet is elegant and intense with ripe fruit, spices and a slight toastiness. On the palate it is soft with the right freshness and tannicity.
It goes very well with dishes with intense flavours, such as truffle starters or red meat sauces. It is ideal with savoury main courses such as roast pork with local spices, lamb dishes, mature cheeses and lampascioni, and roast hare.