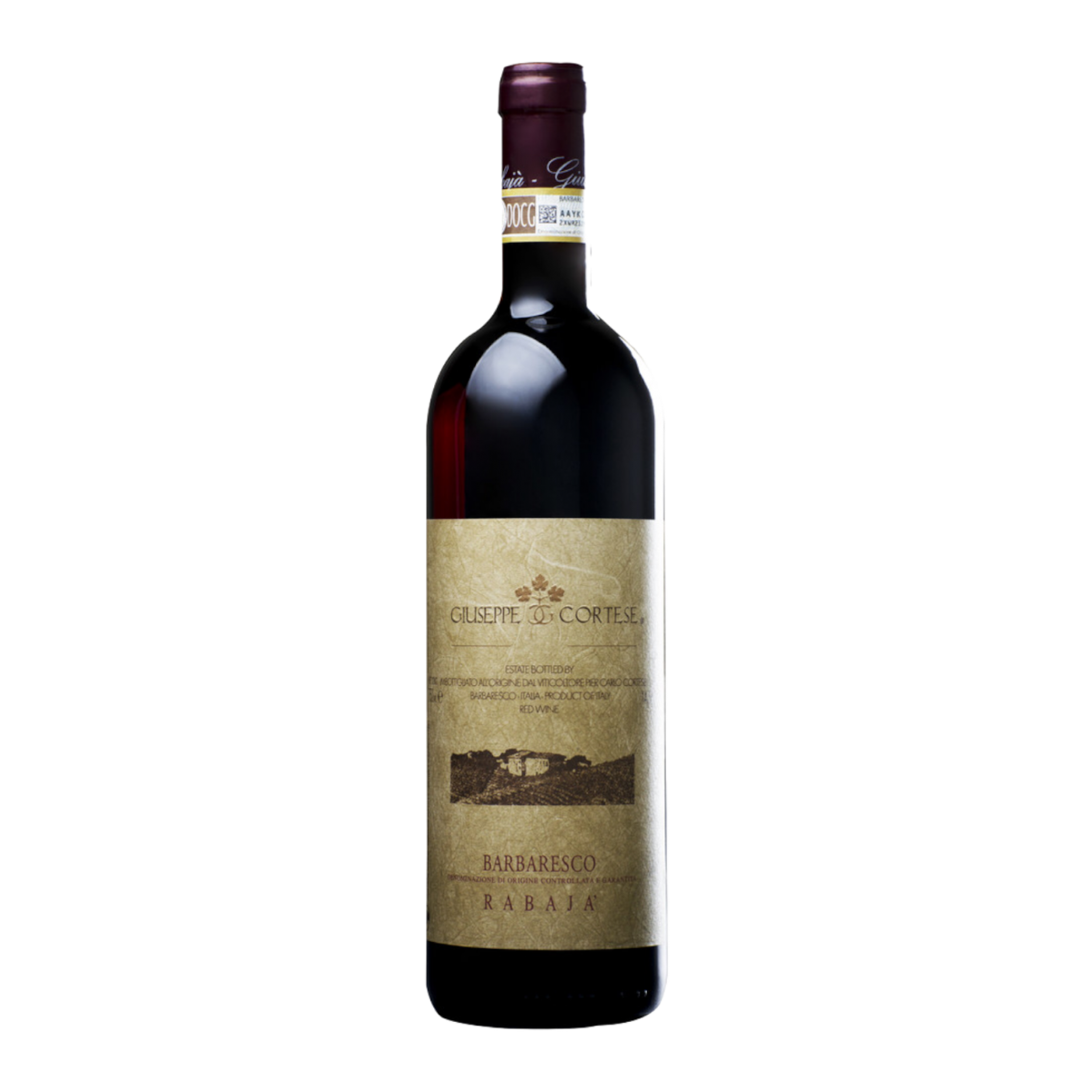  
Barbaresco "Rabaja" Giuseppe Cortes
Degree of alcohol
Barbaresco Rabajà di Giuseppe Cortese is born in vineyards located in one of the best growths of the Barbaresco DOCG.


It is produced entirely from Nebbiolo grapes, harvested and selected only by hand. Fermentation takes place in temperature controlled stainless steel tanks. The wine is then matured for 20-22 months in Slavonian oak barrels and a further 10 months in the bottle, before being released to the market.
Barbaresco Rabajà by Giuseppe Cortese has a garnet red colour. The nose opens with an airy bouquet, with elegant notes of strawberry and raspberry, enriched with pleasant notes of leather and undergrowth with ageing. On the palate, it is dry, full-bodied and well-structured, and particularly harmonious.