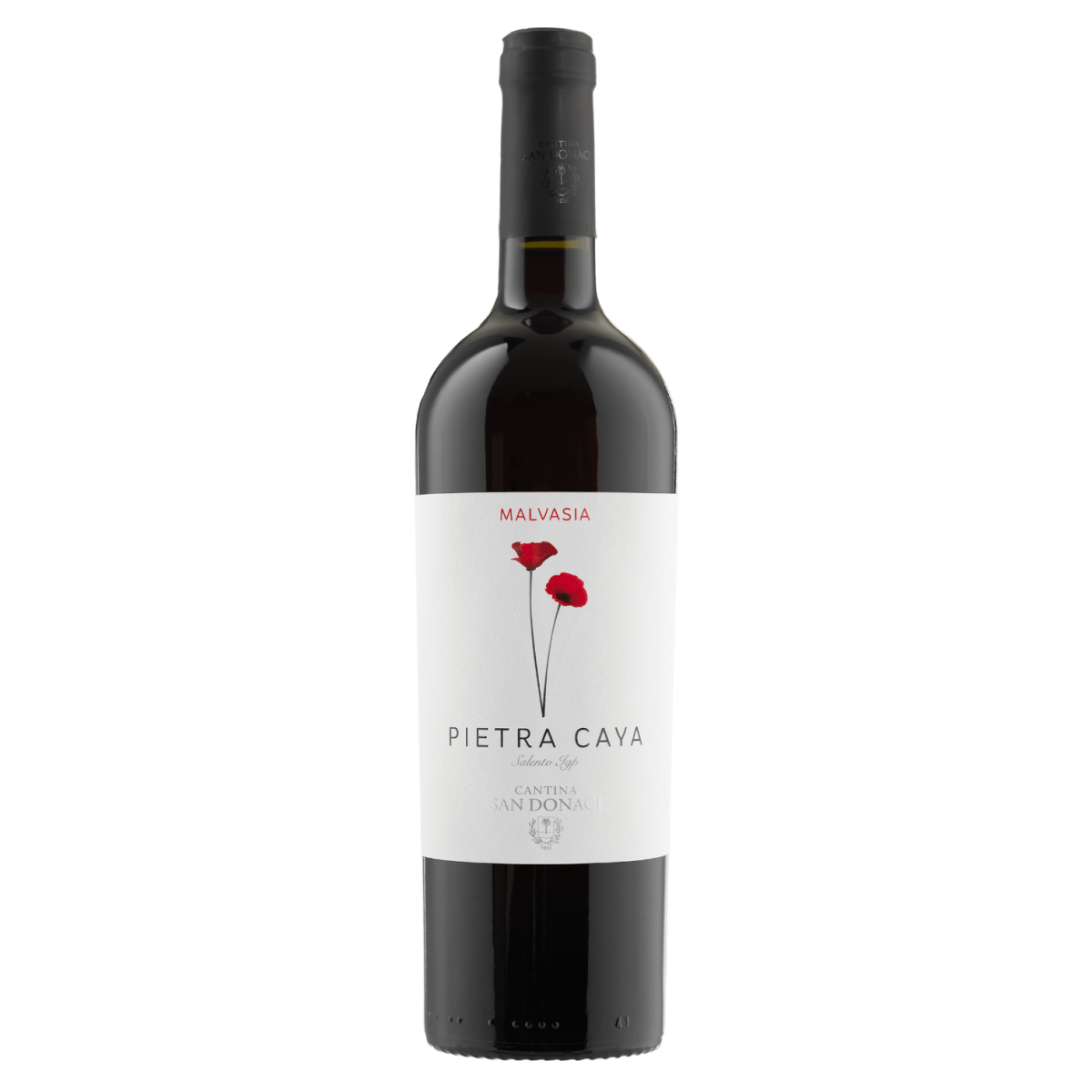  
Pietra Caya Malvasia Rosso Salento
A wine with a ruby red colour and a hint of cardinal
PIETRA CAYA Malvasia Nera IGP Salento is a wine produced by Cantina San Donaci from pure black Malvasia grapes grown in the province of Lecce and Brindisi on the classic red soil with a limestone clay composition. The 30-40 year old vines are cultivated according to the Apulian alberello cordon spur system with plantings of 4500 vines per hectare and a final yield of 100 quintals per hectare.
Pietra Caya is made into red wine from the harvest, which takes place in the second decade of September. Maceration and fermentation take place in temperature-controlled steel silos. Once the winemaking process is complete, the wine is left to rest for 6 months in the steel, followed by a few months in the bottle.
Broad and complex nose of Mediterranean flowers and spices. Pleasant on the palate, with a slightly robust and pungent entry, but opening up on the back end more delicately. Just the right amount of persistence. A wine that comes out of the box.