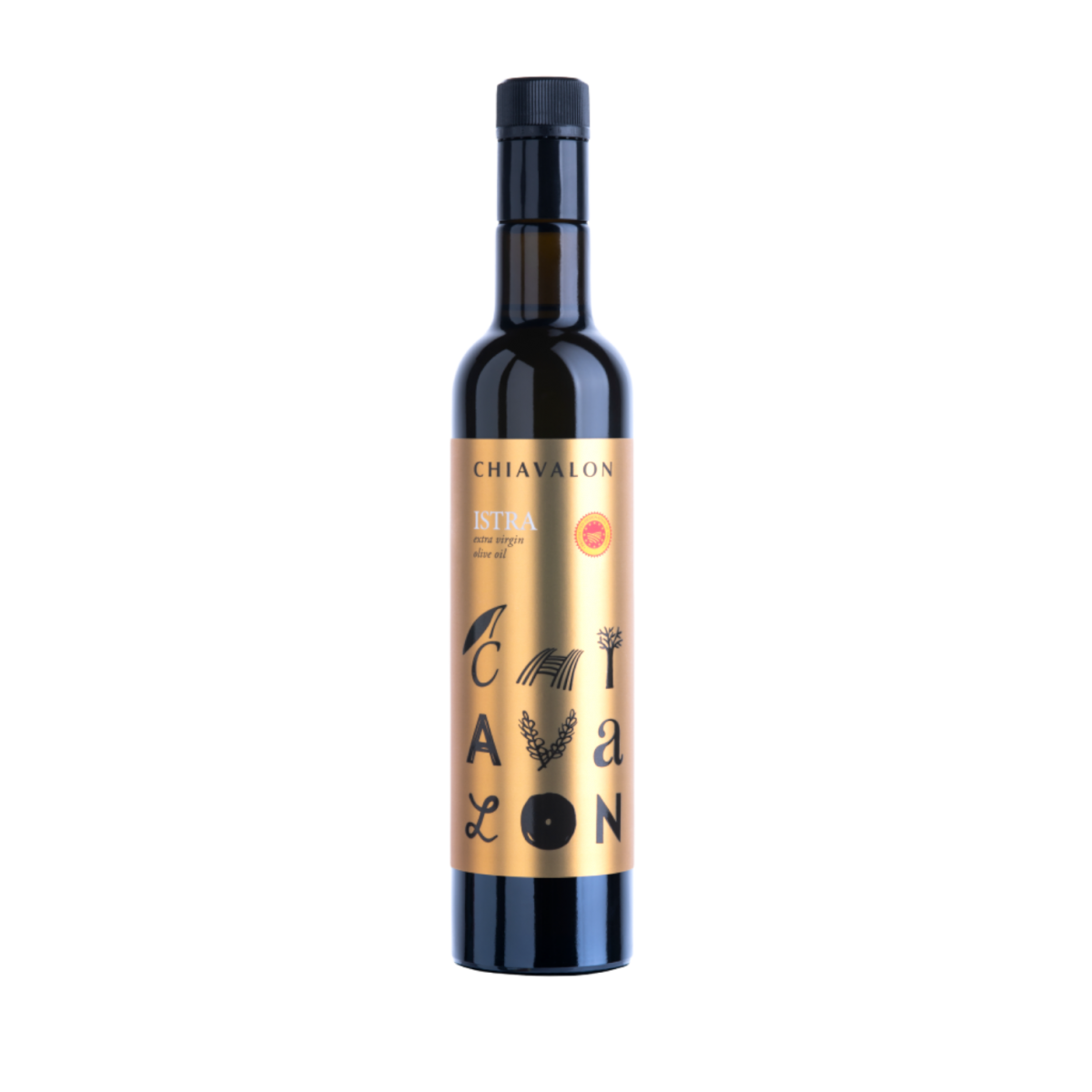  
"Istra" Organic Extra Virgin Olive Oil
Unquestionably one of the best organic olive oils in the world 2019 (BioL). One of the best award-winning organic olive oils in Croatia, from the famous Chiavalon olive farm. 
Istra is an extra virgin, organic, cold-pressed olive oil, a blend of premium, hand-selected local varieties, Istrian Bianchera, Crnica, Buza, Rosignola, Morasola. Green olive fruit, tomato leaves, basil, artichoke, dandelion, green herb, green bark and banana fruit, green apple.
The flavours have a long-lasting spiciness that lasts in the throat, gently balanced by a bitterness that lingers in the oral cavity.
This oil goes well with roast chicken, chicken salad, mixed vegetable salads and all vegetable-based dishes. We recommend it with fresh mango and vanilla ice cream.
Crnica
Istrian Bjelica
Moražola
Rosinjola
Vodnjan Buža